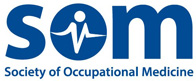 Closing Date
2018-07-12 00:00:00
Request for quote Conference Consultant for the SOM / FOM Annual Conference: Occupational Health 2019
Request for quote Conference Consultant for the SOM / FOM Annual Conference: Occupational Health 2019
The SOM are looking for a conference consultant which will deliver the annual SOM / FOM conference. The consultant will ensure that the event is delivered smoothly and to budget ensure the success of the conference.
Please send a quote (to nick.pahl@som.org.uk) for an estimated total fee to include:
· General management
· Sponsorship management
· Exhibition sales and management
· Scientific programme management – abstract process
· Registration
· Social events
· Accommodation (separately arranged by delegates)
Please outline any other charges that may be made, such as mailings, telephone, e-mail, general stationery, additional staff costs etc and state if you will receive commission from suppliers.
Timeline for appointment - end July 2018. Interviews 12th and 19th July.
Closing Date: 2018-07-12 00:00:00