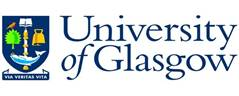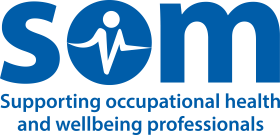 A half day aiming to clarify dilemmas in clinical and non-clinical practice relating to Long COVID, a complex new condition, and place it in a societal context.
- What are the best current clinical approaches to improve functional capacity?
- How can we link with the NHS offer, better?
- What are current gaps in research?
- What critical actions are now required?
Target audience – Clinicians, HR leads, Long COVID patients and policy leads
£25 to attend. Free for Long COVID patients - contact admin@som.org.uk for joining link.
2.00pm Welcome Professor Ewan Macdonald OBE, University of Glasgow
Chair: President of The Society of Occupational Medicine, Professor Anne Harriss
2.15pm The size of the problem - why is Long COVID important?
Dr Nisreen Alwan, University of Southampton
2.30pm What is Long COVID?
- Dr Clare Rayner - clinical perspectives from a multidisciplinary view
- Lesley Macniven - Long COVID support
- Dr David Strain - BMA
- Dr David Putrino - Mt Sinai, Head of Rehab - A US perspective -
3.15pm Government, NHS offer
Alex Norris MP, Shadow Secretary of State for Public Health
Cathy Hassel, Director of Clinical Policy, Quality and Operations, Medical Directorate, NHS England and NHS Improvement
Q&A
3.45pm Perspectives on return to work with Long COVID - 10 minutes
- An Occupational Medicine perspective - Dr Tony Williams
- Rehabilitation perspectives - Dr John Etherington
- Physiotherapy perspectives - Colette Owen
- VR perspectives on early intervention - Deborah Edwards
4.25pm What are the research gap and next steps?
Panel discussion with Prof Ewan Macdonald, Prof Anne Harriss, Dame Clare Gerada, Dame Carol Black.
4.45pm Close
£25 (you will be emailed a Zoom link to join)
Download our COVID-19 return to work guide: For recovering workers here
March 29th, 2021 2:00 PM to 4:45 PM