QUALITY POLICY
It is the policy of the Society of Occupational Medicine Appraisal Scheme to maintain a quality system designed to meet the requirements of ISO 9001:2015 and the context of the organisation's strategy. This quality policy provides a framework for setting, monitoring, reviewing and achieving our objectives, programmes and targets.
Customer service is an essential part of the quality process and to ensure this is fulfilled, all employees receive training to ensure awareness and understanding of quality and its impact on customer service.
To ensure the SOM maintains its awareness for continuous improvement, the quality system is regularly reviewed by the CEO to ensure it remains appropriate and suitable to our business.  The Quality System is subject to both internal and external annual audits.
Our aim is to provide a professional and ethical service to all doctors using the appraisal services of the SOM and revalidation services of the relevant Designated Bodies including that of the Faculty of Occupational Medicine.
In order to demonstrate our intentions to provide a quality service:
We will endeavour to deliver our services to the specification required by the General Medical Council and NHS England
We will endeavour to deliver our services in a timely manner
We will endeavour to deliver our services at an affordable price
We will commit to the ongoing development and quality of our services which will include maintaining ISO 9001 standards.
We will use customer feedback data (including complaints), internal performance data, financial performance data and business performance data to measure performance
We will endeavour to deliver our services to the required standards1,2 within a robust internal governance framework 3,4
The Medical Profession (Responsible Officers) Regulations 2010, The Medical Profession (Responsible Officers) (Amendment) Regulations 2013
Society of Occupational Medicine Trustee Board
Faculty of Occupational Medicine Designated Body Sub-Committee
Nick Pahl
CEO
7 August 2020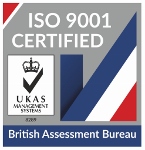 view our certificate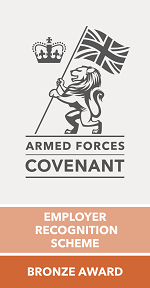 view our certificate