OH Nurse Connect is a free regular email sent to over 1,400 Occupational Health (OH) Nurses in the UK. It includes key information on clinical standards, evidence-based OH nursing guidance and other important information relevant to occupational health nursing practice. If you are an OH nurse and not a member of OH Nurse Connect, we encourage you to join using the form below, to keep up to date and improve communication with your colleagues. Please encourage your nurse colleagues to join too!
OH Nurse Connect Steering Group
OH Nurse Connect is guided by a Steering Group, representing a broad balance of OH Nursing leadership. Members include Helen Kirk, Christina Butterworth, Karen Coomer, Jo Berriman, Alan Massey and Nick Pahl (SOM Chief Executive). Its terms of reference are approved by the Council for Work and Health. SOM host and administer the database. The data is securely protected and used only for approved purposes to circulate all nurses registered with material approved and supplied to the SOM office by the Steering Group.
Administered by: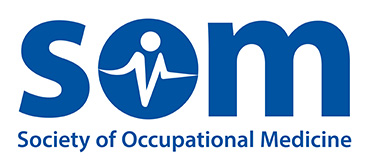 Supported by: