Join SOM as a Corporate Supporter, and visibly demonstrate your commitment to workplace health and wellbeing.
SOM Corporate Supporter benefits also include:
Use of the SOM Corporate Supporter logo, linked to the "Find an OH provider service" on the SOM website.

Profile of your company on the SOM website and also to SOM's members via SOM e-news.

Networking that facilitates Business-to-Business relationships with some of the UK's leading occupational health providers.

Influence policy and public affairs through SOM's engagement with parliamentarians and government.
In this time of rapid change, Corporate Supporters gain from news updates on the latest workplace health issues and solutions from the SOM's CEO.
 SOM Corporate Supporters also:
Can access experienced occupational health staff for your company, via a free job advert (worth £1,850 + VAT) or quarter page advert in SOM's quarterly Magazine. Subsequent job adverts are at a 50% discount.

Receive a 10% discount on adverts placed in SOM's journal Occupational Medicine (excludes conference campaigns and recruitment advertising).

Access SOM's CV Library of OH Professionals looking for work.

 

Can put forward a representative or learn from SOM special interest groups e.g. on marketing, HAVS, MSK, and mental health issues.

Receive our monthly e news.
View our Corporate Supporter brochure here. For further information about how to join as a Corporate Supporter, contact Nick Pahl, SOM CEO, nick.pahl@som.org.uk or phone 0203 910 4537.
Below are SOM's Corporate Supporters:
 

Founded in February 2010, All Health Matters Limited is a family owned, Kent based OH business which has grown in response to the demand for quality OH medical services in Kent, London and throughout the UK and abroad. Also offering private medical services and Travel clinics in Kent and London, the company promotes a whole-person approach to health and wellbeing, and works with teams of psychologists, nutritionists and physiotherapists who add value to the service.

 

an innovative, national leader in occupational health. BHSF OH's unique ideology sets it apart from other, more traditional occupational health providers. BHSF OH's core mission is to add value through the provision of timely, focused intervention. This 'just in time' approach maximises the potential that OH can have in supporting the health and wellbeing of organisations and their employees. BHSF OH offers a comprehensive portfolio of early intervention services for all health conditions which is innovative and unequalled. BHSF OH has expanded its corporate footprint, meaning an enviable, national service can be delivered throughout the UK and Ireland.

 

Lexxic is a specialist psychological consultancy supporting and empowering neurodiversity in the workplace throughout the UK and Ireland. Lexxic psychologists work with organisations to create meaningful workplace environments where neurodiversity can flourish. Their services are tailored, allowing their clients and their employees to receive the very highest quality of service and achieve excellent performance outcomes. Lexxic's clients comprise Occupational Health Providers, FTSE 100, government organisations and members of the public. Lexxic's services are supported by online learning platform Neurotalent Unlocked, which hosts a range of innovative learning modules for both neurodivergent individuals and managers, HR and Occupational Health.
 

At BP, the energy produced serves to power economic growth and lift people out of poverty. The way heat, light and mobility are delivered is changing. BP have a real contribution to make to the world's ambition of a low carbon future and helping to meet the dual challenge of society's need for more energy while reducing greenhouse gas emissions. From renewable energy and cleaner-burning natural gas to new lower carbon businesses and advanced fuels, they are working to make all forms of energy cleaner and better. BP's health strategy recognises healthy business performance through 'healthy people, healthy processes, and healthy plant [workplaces]'. Embedded in their core value of safety is an expectation that each BP employee will demonstrate personal responsibility for the safety and wellbeing of everyone around them.

 

Cordell Health Ltd is a social enterprise specialising in providing early intervention and expert support in the field of workplace health and wellbeing. It provides extensive services to its clients, protecting and supporting the health of their employees, to promote wellbeing and enrich their organisations. Cordell Health's Vision is to change the focus in the workplace from disability to ability. Cordell Health aspires to provide a dynamic, sustainable and ethical way of delivering workplace health and wellbeing. Its focus is on providing services to assist an organisation in delivering against the seven principles which characterise a human-centred organisation (ISO 27500) with the aim of reducing sickness absence, improving productivity and increasing employee engagement.

 

Roxon Occupational Health Limited (ROHL) is a private occupational health (OH) service provider based in Immingham, North-East Lincolnshire. The company was created in December 2015 and started business in early 2016. ROHL provides OH services to a wide range of businesses in the Humber area and beyond, including offshore industry, wind farm sector, petrochemicals, construction, engineering, transport, local councils, healthcare, education, etc. The scope of OH services provided includes: Health screening & surveillance; Sickness absence management & support; Stress management & counselling; Health; promotion & policy development; Workplace health risk assessments; Vaccination programmes including travel health consultation; Occupational health training; Display screen equipment assessments; COVID-secure workplace audits. ROHL achieved accreditation to SEQOHS standards in September 2018 and is also registered with Oil and Gas UK to perform medical assessments for offshore workers.
 

Insight Workplace Health offers full occupational health (OH) remit from its bases in both north and south Wales. Insight also operates on a mobile clinic basis for those customers requiring onsite health surveillance medicals. Insight's fully secure administrative portal ensures a fast and efficient method of OH process management for customers, especially in the case of management referrals and large scale pre-placement screening. The Insight team consists of OH technicians, nurses and physicians, with support from other services such as psychologists and counsellors. Insight also accommodates services such as ergonomics, face fit testing and vaccinations in house.

 

Founded in 2013, TrackActive aims to improve the health and wellbeing of people through digital solutions to prevent and manage musculoskeletal conditions.

'TrackActive Me' is an application specifically developed for employees, employers and occupational health providers to improve access to care while reducing the associated costs. Employees can access the application to self-assess, self-manage and prevent the onset of musculoskeletal pain. This early intervention and prevention tool can also be linked to existing healthcare services.

Developed in the UK with the assistance of the NHS Digitalhealth.London accelerator, 'TrackActive Me' is a CE and UKCA marked Class 1 medical device.

The company also provides 'TrackActive Pro' - an exercise prescription and outcome measurement software to support clinician-based care. It is utilised by the NHS, private clinicians, and occupational health physiotherapists.

 

Legal and General Plc, commonly known as Legal and General, is a multifunctional financial services company headquartered in London. Products and services include investment management, lifetime mortgages, pensions, annuities and life assurance. Legal and General is listed on the London Stock Exchange and is a constituent of the FTSE 100 index. Established in 1836 by five lawyers in a Chancery Lane coffee shop and originally called the New Law Life Assurance Society.

Legal and General provides Group and Individual Income Protection which aims to provide an income for an employee when they are unable to work long term, as a result of an illness or injury. For employers the policies are designed to reduce the impact from long term absence costs, provide support where appropriate to help employees back to work and enhance the benefits package to help attract and retain employees. For employees, financial support when absent long term, fast track funded rehabilitation, return to work planning and access to an employee assistance program. The L&G rehab team is a multidisciplinary team of health care professionals from either a nursing, physiotherapy or occupational therapy background.
 

Global Occupational Health Solutions

Global Occupational Health Solutions aim to help companies and organisations support their people. Global OHS provide a health and wellbeing service to empower all parties to make positive choices as resilience makes good business sense. Even with the most proactive wellbeing services some ill-health is inevitable so ensuring that staff are supported and are receiving the appropriate care is vital. Providing early, evidence based and robust advice allows managers to support their staff effectively. Global OHS provide a case management approach to workplace attendance, signposting individuals to available local services to improve their health, and where appropriate, writing to expedite hospital treatment. Recommendations are written in conjunction with management and individual, ensuring all adjustments, recommendations and support are realistic for each workplace setting. Global OHS believe that people are at the heart of every business and aim to help them stay well.

 

Cornerstone Occupational Health

Cornerstone Occupational Health considers workers to be the "cornerstone" of an organisation. Cornerstone believes that all workers have a fundamental right to access occupational health, and strives to ensure that its services are affordable and accessible to all companies – not just the big guys. Cornerstone works with business owners and managers across all industry types, ensuring compliance with health and safety requirements for health surveillance, and offers pragmatic guidance for employers to help manage employee absence due to illness or injury. Cornerstone is a team of two, with many years combined experience in occupational health provision across a wide range of industries including healthcare, manufacturing, construction, housing and office-based services. It has close links to an Occupational Health Physician, mental health nurses, counsellors, physiotherapists and health & safety consultants. In addition, Cornerstone is a Fit2Fit accredited RPE test provider, and assists a local health & safety training provider in delivering fit test training. Cornerstone is based in Bolton and can provide face to face services in Cheshire, North Wales, the North West, the Midlands and Yorkshire.

 

Medigold Health is one of the UK's most respected and established providers of corporate healthcare services. Life President and Founder, Dr Mike Goldsmith, established the Medigold Health brand and service delivery model on the uncompromising principles of quality and integrity. Medigold Health provide robust occupational health and corporate wellbeing services, adding value and reducing costs. Medigold Health is setting the standard for employee wellbeing in the UK, for two decades we have worked with employers and employees, keeping people in work, safe and well.
 

Occupational Health Consultancy

Since 1995, Occupational Health Consultancy Ltd has been helping businesses have better working relationships with their staff. Whether it's a team of two, or two thousand, Occupational Health Consultancy's technicians, nurses, doctors and psychiatrists are here for you. Occupational Health Consultancy's Mission is to work in partnership with employers to provide expert medical advice to improve workplace health. The aim of its Team is to provide Customer – focused, impartial, medical evidence based advice.

 

Pegasus Occupational Health Limited is based in the West Midlands and provides a fully managed occupational health (OH) service to clients across the UK. Pegasus delivers an innovative service, maximising e-enabled solutions and innovations and is always flexible to meet identified individual business needs. The service strives to be a strategic part of the client's commitment to be an excellent employer: enhancing employee health and wellbeing and encouraging staff to live healthier lifestyles to prevent health problems occurring, thereby influencing their performance and attendance. Pegasus is a clinically led organisation and is SEQOHS accredited.

 

As an independent Occupational Health and Vocational Rehabilitation company, Ergocom provides specialist assessments, along with successful return to work programmes, for employers, insurers, and case managers. They develop strong relationships with clients to ensure they understand clients' needs and can provide bespoke services rather than a "one size fits all" approach. The Ergocomfriendly and approachable team are knowledgeable and always happy to speak with clients about cases to ensure the most appropriate support is provided. Strong communication is the golden thread that runs through every assessment, treatment, recommendation, and piece of advice the team delivers. They have a national team of multidisciplinary healthcare professionals including occupational therapists, physiotherapists, psychologists, and nurses. This means they are always able to provide appropriate assessment and treatment plans. Ergocom provides all assessment, intervention and treatment services needed to support employers, managers, HR, and their employees, and to enable successful and sustainable work outcomes.
 

Tees Medical Services Ltd (TMS) is a multi-award winning Teesside based supplier of medical health screening for a number industry sectors. Its divergent client base work across all parts of the globe. From conventional eyesight tests to complex visa medical examinations, Chest X-Ray services to Bruce Protocol Stress Tests, TMS provides an efficient and specialised service to its clients. With its Head Office in Central Middlesbrough, TMS is able to provide a fully mobile service and operate around the country at short notice.

With customer service at the heart of its business model, TMS believes in giving high quality value for services and going the extra mile to ensure its customers are a number one priority. An example of the innovation currently on offer includes the MyMedical portal which is accessible to all its clients and enables those accessing to browse, book and pay for services online, along with the added benefit of being able to view and retrieve medical certificates and records including Chest X-Ray reports, ECG, blood examinations and certification, all of which is neatly stored on the client account.

 

Kays Medical are the complete occupational health (OH) providers and one of the UK's largest and most trusted suppliers of first aid, medical supplies, pharmaceuticals and Ofqual regulated training. Founded in 1976, Kays Medical has since expanded to offer a comprehensive range of medical equipment as well as OH support and development resources, with significant experience in delivering to blue light services, healthcare workers and manufacturing industries. Kays Medical OH services are tailored to your organisation and their team are experts in psychological health, MSK, vaccination services as well as wellbeing interventions. Their learning & development resources are also available for workforces to access including training in First Aid, health and safety, and mental health first aid, in addition to specialist areas such as chemical and biohazard decontamination. Their bespoke HR solutions support organisations by delivering a high-quality service, developing a positive working culture to promote growth and protect workforces. With their expanding portfolio of products and services across diverse markets, Kays Medical are passionately committed to providing an outstanding quality of service to improve the lives and wellbeing of employees.

 

ELAS OH has delivered a multidisciplinary approach to the provision of OH services for over 30 years to organisations in all industries. Their expert in-house team, headed by their Chief Medical Officer, consists of fully qualified occupational physicians, occupational health nurses, and occupational health technicians, giving them a wealth of specialist expertise. ELAS OH focus on delivering an affordable and cost-effective OH service that combines consultant-led expertise with unrivalled flexibility. From health surveillance to case management, fit for work assessments, and wellbeing services, their range of experience allows them to offer a one-stop solution for all an employer's OH requirements. And, with one of the largest nationwide fleets of mobile health surveillance units in the UK, ELAS OH can provide clients with a comprehensive on-site service – causing minimal disruption to the workforce or downtime.

 

Business for Health is a business-led coalition of socially responsible employers, purchasers, investors and innovators supporting long-term sustainable innovation and investment in preventative health and care. Its aim is to enhance the health and economic resilience of the UK, catalysing and facilitating business contributions to reduce health inequalities and add five years to healthy life expectancy ('HLE+5'). A key priority for Business for Health is the development of a Business Framework for Health - leading potentially to an Index - to measure contribution of health. This Index will help to identify positive (and negative) 'commercial determinants of health', share best practice, and facilitate research leading to a model for companies to play a key role in improving population health.

 

Medwyn Occupational Health is based in Surrey, delivering the highest standards of care and advice to organisations of all sizes throughout South East England. Medwyn OH are experts at understanding the interdependent relationship between health and work and how to support employers to comply with their legal requirements; protect and improve employee health and well-being; prevent cases of occupational health disease; create a healthy workplace culture and help increase employee productivity and performance at work.

Medwyn OH is a SEQOHS accredited, medically led organisation, providing a comprehensive range of high quality, cost effective and bespoke occupational health services. It has excellent referral links with private and NHS specialist hospital consultants throughout the South East region. Its friendly and professional team comprise of occupational health physicians, nurse advisors, technicians and administrative staff.

 

With 300 clinics and 25 mobile health units nationwide, Health Management is one of the largest Occupational Health providers in the country, employing more Consultant Occupational Health Physicians than any other organisation outside of the NHS.

Health Management helps more than 400 businesses, charities and government bodies to collectively keep 2 million employees safe, fit and healthy at work. They deliver a wide range of workplace health and wellbeing services such as occupational health, primary care and employee wellbeing. Their services are underpinned by clinical excellence and backed by behavioural science.

Services: Management advice line, management referrals and medicals, health surveillance, statutory and fitness medicals, ill health retirement and pension advice, drug and alcohol screening, vaccinations and immunisations, on-site and digital GP services, absence management, MSK management, vocational rehabilitation, return-to-work support, coached eCBT, long covid workplace rehabilitation, employee wellbeing, disability and health training, lifestyle assessments, physiotherapy and talking therapies.

Accreditations: Care Quality Commission, SEQOHS, FOM, Disability Confident Leader
 

Unum is a leading employee benefits provider that offers expert health and wellbeing support, and financial protection through the workplace including Group Income Protection, Life Insurance, Critical Illness cover, and Corporate Dental cover.

Unum is committed to workplace wellbeing for both employees and employers. Unum has a wide range of tools designed to help businesses of all sizes create or enhance their employee wellbeing strategies, including the award-winning Help@hand app powered by Square Health, which offers employees fast, direct access to quality health and wellbeing support services, including remote GPs, mental health support and physiotherapy.

Unum is a values-driven, purpose-led organisation, with an operating model centred on doing good for society and being there for people when they need it the most. Being a socially responsible business is at the heart of the 'We are Unum' values and where Unum aims to excel.

At the end of 2021, Unum protected 1.6 million people in the UK and paid claims of £366 million - representing £7 million a week in benefits to its customers - providing security and peace of mind to individuals and their families.

 

The Root of It is an organisation which focuses on helping people identify the root cause of barriers and overcoming them. They achieve this by offering a range of training courses and support to help meet the needs of individuals and organisations. Amongst the brands they run The Mentoring School, which focuses on mentoring standards, Skills for Progress, providing support in or into employment and The National Network of Mental Health Leads, the national body for mental health leads based in schools or colleges. Every year The Root Of It celebrates outstanding stories of individuals and organisations who have made an impact in education through 'The National Special Educational Needs and Disability Awards'; celebrating the very best of inclusive practice and 'The Mental Health Awards'; sharing inspirational stories of those affected by mental health as well as celebrating the amazing work done by mental health professionals and services. The Root Of It are proud to work with SOM to develop training materials on mental health leadership in schools and colleges.

 

The Mental Health Tick is an independent accreditation kitemark recognising employers and organisations who can evidence the impact of the wellbeing support they put in place for their staff. The organisational standards are based on evidence-based models of good practice, including Acas, HSE, the Mental Health Foundation, the National Institute of Clinical Excellence, Thriving at Work Leadership Council and WHO, and supported by organisations, such as the SOM. The standards contain nineteen items that organisations review their evidence and grade themselves at bronze, silver or gold level. These are then submitted to the Mental Health Tick for verification and accreditation. This award benefits organisations by recognising the work and commitment being done by an organisation as well as an independent badge to help attract and retain talent.
 

Health Partners Group is a leading health and wellbeing company, providing a full range of occupational health, treatment and patient care services to clients across the sectors, including corporates, government, insurers, health trusts and pension funds.

Health Partners Group combine expert advice and clinical services with smart systems to deliver impact-driven health programmes, tailored to each client to improve people's wellbeing and performance. Established in 2002, they have experienced strong, steady growth over the years, and are extremely proud of the high quality of their care to nearly two million people in the UK and ROI.

Their services are comprehensive, with a full portfolio of corporate health and wellbeing programmes. Their thinking is innovative, with new responses and tools continuously being developed to prevent and treat health concerns. Their commitment is total, as they evolve and grow, investing in their services and teams and making no compromises in the quality of their care.

 

Connexus Health & Rehabilitation

Connexus Health & Rehabilitation is a trading name of Connexus Medical Appointments, which is part of a wider group, The Connexus Group of Companies. They have been trading successfully since incorporation in 2011 and have circa 200 employees. Connexus Medical Appointments (CMA) and Connexus Health & Rehabilitation (CHR) have their head office at 850 Ibis Court, Centre Park, Warrington. Their business is accredited with ISO 27001.

Connexus Health & Rehabilitation provide the full remit of occupational health services to clients nationally. Their cost effective OH solutions are all designed to bring about positive change to people's lives.

No matter the industry, or the size of any business, they can provide our expertise. They have a multi-disciplined workforce who provide an extensive range of high-quality services, delivered through a combination of on-site staff, mobile units and remote services delivered via telephone or secure video conferencing.

Their specialised services are delivered by qualified and experienced OHPs, OHAs, Technicians, Physiotherapists and qualified mental health counsellors, all supported by an efficient administration team.

 

Visualise Training and Consultancy

Established in 2014, Visualise Training and Consultancy is now a leader in holistic workplace assessments for employees with sensory loss. The company's primary aim is to enable Deaf employees and those living with hearing and/or vision loss to reach their full working potential through accessibility, inclusion and equality in the workplace. Their workplace assessments and associated recommendations for adjustments are complemented by Deaf/hearing loss, visual impairment and disability awareness training courses for colleagues, both online and in face-to-face settings. Founding director Dan Williams has lived with sight loss since childhood so understands first-hand the challenges faced by others with sensory barriers. This translates into an empathic and solutions-based approach when enabling employees to develop both personally and professionally. Visualise assessors have lived and/or professional experience of sensory loss which reflects the ethos of the company.
 

MDDUS Solutions provides the protection and support your healthcare business needs by offering a range of insurance, discretionary indemnity, and support services.

Their members are at the heart of what they do, and they are always seeking ways to improve the products and support they offer. After listening to colleagues across the private and NHS medical sectors, MDDUS are excited to introduce two new products, designed to make it easier and more cost effective for doctors working as part of an LLP, group or corporate enterprise.

MDDUS group cover is for individual clinical practitioners working within a group or incorporated entity. It is available from MDDUS on a discretionary 'occurrence' basis or an insurance 'claims-made' basis.

Their medical business cover is for incorporated entities that deliver medical care and treatment to patients. This is only offered on an insurance 'claims-made' basis.

MDDUS could potentially save you in time or costs, and work with you to find a solution that meets your needs with a tailored and personal service.

 

Established in 1993, COPE is a SEQOHS accredited provider offering occupational health, physiotherapy, ergonomics, wellbeing and psychological support services across the UK. With over 400 long term customers, COPE have extensive experience of successfully delivering flexible, bespoke occupational health solutions to all sectors. Their aim is to build long term partnerships with all of their customers. This helps to ensure they understand your business, deliver to your needs and expectations, and evolve with you.

COPE also seeks to build long lasting relationships with its employees – offering a nurturing and supportive environment in which employees feel valued and empowered to deliver excellent customer-focused services. Quality is at the heart of their service – and they take a different approach to occupational health. COPE afford their practitioners the time they need to conduct in-depth consultations and write a clear, concise report, which can be relied upon to make informed business decisions.

COPE care about what they do and how they do it; honesty and integrity is reflected throughout their whole business. This means that you can trust that the services they design, in partnership with you, will be the very best for your organisation needs and objectives. Many of their customers want the option of service choice and flexibility. COPE's services can be provided via a blend of delivery models. Whether you are looking for regular on-site, as-and-when required or virtual services, COPE can tailor their offerings to meet the needs of your organisation. The key objective of their service will always be to ensure you meet legislative requirements, reduce business risks in relation to health, maximise attendance and create a work environment that improves the overall health and wellbeing of your employees.

 

Specialists in Fatigue and Energy Management, South Coast Fatigue is an Occupational Therapy led practice. Their Occupational Therapists are dual trained in both physical and mental health and are well suited to partnering with Occupational Health teams to strengthen their existing OH provision. With nationwide coverage, they offer a responsive and professional service with a proven track record of demonstrating effective and recovery focused programmes. Their comprehensive remote assessments and bespoke programmes for people experiencing fatigue or low energy due to Long COVID, Long Term Conditions, Burnout, MSK, Pain and Mental Health conditions are delivered via telephone and secure video conferencing. All South Coast Fatigue's clinicians are Certified Disability Management Professionals (CDMP) and can work alongside key stakeholders or as stand-alone vocational rehabilitation consultants to support staff return to work or remain well at work and improve their health and wellbeing. Their programmes are tailored to suit all organisations and individual requirements. Services include:

Biopsychosocial Assessment with recommendations
Bespoke Fatigue Management Programmes
Vocational Rehabilitation
Allied Health Professionals (AHP) Health and Work Report for reasonable adjustments

South Coast Fatigue's cost effective programmes have an 80% engagement rate and their standardised outcomes show a holistic improvement for employees and measurable return on investment to organisations.
 

OH-One provides a full remit of occupational health and wellbeing solutions across the UK, meeting the needs of employers of all sizes and sectors. OH-One stands for top quality and flexibility, tailoring its services to the unique needs of your business, including your budget.

OH-One make its clinical teams accessible from first contact with your business, ensuring complete synergy with your key personnel and its clinicians, enabling OH-One to be your partner in health.

OH-One's exceptional response times to referrals provide peace of mind that your employees will receive the care they need as quickly as possible.

As health and wellbeing continue to grow in importance for both businesses and employees, it's critical to take a proactive and effective approach by educating and implementing strategies to improve all areas of your organisation.

Services (contracted or ad-hoc): Occupational Health Assessments, Health Surveillance, Business health checks, New Starter Assessments, Fitness for work, Return to work support, DSE Assessments, Counselling and talking therapies, Physiotherapy, Health Screening, Education and Training Workshops, Bespoke Wellness Programmes, Mental Health First Aid, Menopause Training.

Accreditations:

SEQOHS, FOM, ISO 27001, Disability Confident Leader, Mental Health Committed Employer, BACP, NMC, RCN, HCPC.

 

D4Health is an innovative occupational health provider located in Shropshire. Since 2009, D4Health have been on a mission to make cost-effective occupational health support accessible to businesses of all sizes, with a focus is on keeping employees happy and healthy. With a wealth of experience, their experts have completed over 45,000 medical reports and conducted more than 50,000 employment medicals.

As proud members of COHPA (The Council for Work and Health) and holders of ISO 9001 accreditation, D4Health adhere to the highest industry standards.

D4Health are more than just an occupational health provider; they are your dedicated partner in fostering the wellbeing of your workforce. With a passion for promoting healthy and motivated employees, they are committed to helping your business succeed by taking care of your most valuable asset—your people.

 

At Occ Healths, their mission is to empower workers and provide an unparalleled choice of occupational healthcare providers, be it management referrals, health surveillance, employee assistance programs etc.

With their user-friendly website that brings together a comprehensive listing of services and simplifies the appointment booking process, managers are just one click away in providing their workers with the best support they need.
 

Formed in 2015, TAC Healthcare has rapidly grown to become a trusted partner for industry leaders in energy, manufacturing, healthcare, construction, and more. With a commitment to excellence, TAC Healthcare offers a comprehensive range of occupational health services, underpinned by a clinical ethos that is central to its organisation.

TAC Healthcare's focus is on providing top-level care, ensuring that the health and wellbeing of employees are prioritised. As it continues to expand its reach and capabilities, TAC Healthcare's journey is marked by significant milestones that reflect its dedication to innovation and quality in healthcare. Its efforts in responding to public health needs, particularly during the COVID-19 pandemic, underscore its adaptability and commitment to the communities it serves.

At TAC Healthcare, there is a dedicated effort towards 'Making Healthcare Better', constantly striving to elevate the standard of occupational health services across the UK.

 

 
Featured Image: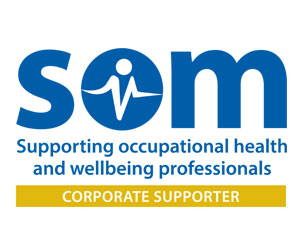 Featured Text:
Become a corporate supporter