Join SOM as a member online here. Members are central to SOM and our commitment to building a strong, inclusive membership and professional body. SOM is committed to supporting and engaging members throughout their careers, championing occupational health to policy makers and the public to provide a powerful and collective voice. Through your membership, SOM is able to carry out important work developing guidance and research such as the neurodiversity guidance, construction worker health assessment guidance and HAVS guidance. FAQs for members are here.
Any health professional who has an interest in or works or teaches in occupational health and medicine is welcome to become a member. SOM welcomes those who have enrolled, or are intending to enrol, in a course in occupational health and medicine. Examples include:
Medical doctors including specialists in occupational medicine, trainees, GPs, disability assessors and other interested specialties
Nurse advisors and practitioners
Allied Health Professionals such as Occupational Therapists, Physiotherapists and Occupational Psychologists
Occupational Ergonomists and Occupational Hygienists
Occupational Health Technicians
If you do not appear in the list above, please apply to join anyway, giving details of qualifications, and SOM Council will consider your application. If you are a workplace wellbeing practitioner, please view the voluntary code of practice for workplace wellbeing practitioners here.
Benefits of full membership are:
Learning
The Journal, Occupational Medicine, nine times a year. An international peer-reviewed publication, providing vital information for your role. A discount is available if you choose online access only.
Monthly eNews and alerts – providing the latest news, jobs, events, and information.
Learning support via our Learning Zone, free webinars and discounted fees to our CPD events and Annual Scientific Conference.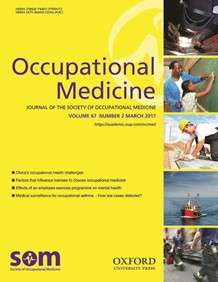 Career support
Networking
Access to the members website and special interest groups on MSK, HAVS, Skin, Mental Health, and Travel Medicine, including a CESR support group.
Access to regional groups: to meet your networking and education needs at a local level, with 10 UK regional groups and an international group.
Opportunity to put oneself forward, or vote, for members of the SOM Board.
Financial benefits
Group Members 
Full member benefits with further discounts. Details of 2022 rates are here; please contact membership@som.org.uk for more details
"I don't know how all of us would have managed the pandemic without SOM coordinating so many great meetings, information etc. You are all absolutely brilliant!"   Dr Susy Gillibrand, SOM Member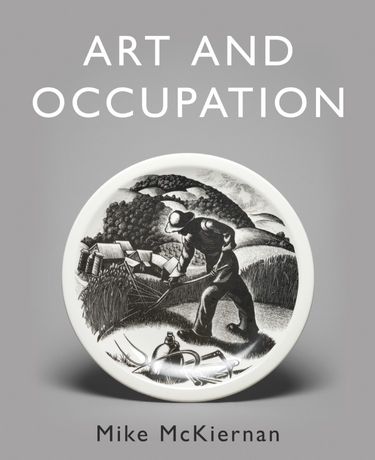 "Art and Occupation"  by Mike McKiernan
A beautifully illustrated book, the culmination of 20 years' research by Mike McKiernan, an occupational physician, who for more than three decades plied his trade across the globe. In 2008 John Hobson then Editor in Chief of Occupational Medicine commissioned a series of articles in which Mike was asked to explore the artistic expression of the evolving relationship between people and work. ­ The resulting compendium Art and Occupation examines an eclectic selection of art pieces, which he beautifully describes, illustrates and contextualises to the medical and social history of their day whilst mining implications for continuing public policy. Price: £45 + postage. Significant discount for SOM members Order at https://www.troubador.co.uk/bookshop/media-the-arts/art-and-occupation-hb/
'The Effects of Arts, Trades & Professions on Health & Longevity' by Charles Turner Thackrah
If you would like to purchase a reprint of this famous work combined with a biography by Andrew Meiklejohn, who was himself a distinguished Occupational Physician and teacher, please contact us. Price: £25.00 (UK inc. p&p) £30.00 (outside UK). 
*Trustees have agreed a commercial partnership Ref Section 58 of the Charities Act 1992 with:
James Hallam Ltd whereby there is promotion of insurance services to SOM members through targeted and agreed promotions, with SOM acting as an Introducer Appointed Representative of James Hallam Insurance Limited, under Financial Conduct Authority guidelines. Benefits for members occur e.g. in terms of access to a dedicated occupational health nurse insurance offer. SOM receives a fee of 5% of the insurers premium (nett of tax and fees), averaging between £15 to £25 per policy, to support our costs in managing the promotion of this membership benefit and related advice and administration provided to James Hallam and the insurers.
Lloyd & Whyte whereby there is promotion of financial planning services to SOM members through targeted and agreed promotions, with SOM acting as an Introducer under Financial Conduct Authority guidelines. Benefits for members occur e.g. in terms of payments for SOM membership fees.
"Absolutely delighted to be a member of SOM with helpful resources to support me in my day to day work in OH, including relevant Covid-19 updates. The team are also very supportive in providing archived material. I recently revalidated accessing material from webinars I regularly listen to. Having access to the SOM Journal is another very helpful resource, a big thank you to the team at SOM"  Tessa Dissanayake, OHA Member
Featured Image: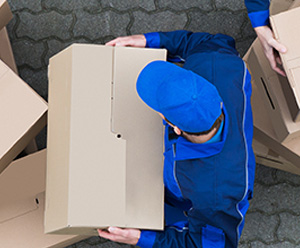 Featured Text:
Why you should join the SOM