How do I become a member?
We'd be delighted to welcome you, please go to Become a member and fill in the online form. Remember, membership fees are tax deductible.
How much does it cost?
Members pay an annual subscription from 1 January to 31 December. If you join part way through the year, you are only charged pro rata. Fees for 2021 below.
"Absolutely delighted to be a member of SOM with helpful resources to support me in my day to day work in OH, including relevant Covid-19 updates. The team are also very supportive in providing archived material. I recently revalidated accessing material from webinars I regularly listen to. Having access to the SOM Journal is another very helpful resource, a big thank you to the team at SOM"  Tessa Dissanayake, OHA Member
Note:
Scroll down for membership benefits
We offer an Appraisal Scheme for doctors at an extra cost
We don't accept American Express
There is a reduction of £10 for Full Members paying by Direct Debit and 50% off for Trainees joining as full members. Please do contact our Membership Coordinator (membership@som.org.uk) for further details.
We now offer Group Membership, for companies of 4 or more staff who would like to join. Please contact our Membership Administrator (membership@som.org.uk) for more information.
Who can join?
Healthcare professionals working in occupational health
Any health professional who has an interest in occupational health and medicine is welcome to become a member. SOM also welcomes those who teach occupational health and medicine and those who have enrolled or are intending to enrol in a course of instruction in Occupational Medicine or Occupational Health.
Examples of our members include:
Medical doctors including specialist physicians in occupational medicine, trainees in occupational medicine, general practitioners, disability assessor doctors and those from other specialties who are interested in work and health issues
Nurse/advisor/practitioners registered with the Nursing & Midwifery Council, in particular (but not exclusively) those with a masters or post grad diploma in occupational health
Allied Health Professionals such as Occupational Therapists and Physiotherapists registered with the Health & Care Professions Council (HCPC)
Occupational Psychologists registered with the Health & Care Professions Council (HCPC)
Occupational Ergonomists who are registered members or fellow members of the Institute of Ergonomics & Human Factors
Occupational Hygienists, in particular (but not exclusively) with the Diploma of Professional Competence in Occupational Hygiene or the Certificate of Operational Competence in Occupational Hygiene
Occupational Health Technicians
If your qualification does not appear above, but you would like to join the SOM, please apply to join anyway, giving full details of the qualifications you hold, and the Council will consider your application. If you are a workplace wellbeing practitioner, please view the voluntary code of practice for workplace wellbeing practitioners here.
"SOM membership is a good way of helping maintain CPD with many interesting, well run webinars. Logging on is easy and IT support is there to help you if you need it."   Dr Andrew Benc, SOM Member
International members outside the UK and European Union
Registered occupational health professionals and medical doctors who are resident overseas and outside of the EU are welcome to apply for membership. Note we have a thriving international group which offers free webinars, resources and access to appraisals (for doctors).
Students
Student SOM membership is open to undergraduates with an interest in occupational health and full time post graduate diploma/MSc students with an interest in occupational health.
Member benefits
Full membership
a paper copy of our Journal Occupational Medicine, nine times a year. The Journal is an international peer-reviewed publication, providing vital information for the promotion of workplace health and safety. See below for more information
monthly eNews and alerts – providing the latest news, jobs, events and information in occupational health and medicine
free webinars and discounted fees to our CPD events and annual conference
access to regional groups: to meet your networking and education needs at a local level. We have 10 regional groups across the UK and an international group.
peer support, via specially trained SOM members
access to SOM/James Hallam Occupational Health Nurse insurance and FREE Nurse Appraisal Online Toolkit
Access to MDDUS Doctors insurance
right to apply for SOM awards
ISO 9001 certified appraisal service for doctors
access to the members website to help you in your professional life
representation to government, NICE, other stakeholders and the media
a listing in our Find an Occupational Health Professional Directory
special interest groups on MSK, HAVS, Skin, Occupational Health Management, Mental Health and Travel Medicine and access to a CESR support group
40% off the occupational health & wellbeing magazine, a 20% discount on Oxford University Press books in Public Health and Epidemiology and 15% off Medic Accountants first years fees for tax return and accountancy advice 
access to the Royal College of Physicians library
opportunity to put oneself forward, or vote, for members of the SOM board
access to independent financial advice (IFA) service
Will Writing Services http://wsl-ltd.co.uk/som/
Free SOM App library
International membership
As full membership, but excluding access to the SOM/James Hallam Occupational Health Nurse insurance
Associate membership
As full membership, but excluding the Occupational Medicine Journal, a listing on our 'Find an Occupational Health Professional Directory', eNews, job alerts, or access to the appraisal service. No constitutional rights to put oneself forward, or vote, for members of the SOM board
Retired membership (Not open to new members)
For existing members who have retired from all medical practice. Electronic access to OM Journal. No voting rights but otherwise full membership benefits
Student membership
Free CPD webinars, online access to the Journal of Occupational Medicine, regional group meetings, a dedicated student eNews with job and networking opportunities including access to SOM regional groups, access to the member's website, 40% off the occupational health & wellbeing magazine, and a 20% discount on Oxford University Press books in Public Health and Epidemiology.
Group Membership
Full member benefits. For companies wishing to pay for multiple members. Please contact membership@som.org.uk for more information
The Occupational Medicine journal
The Journal recently launched a Global Occupational Medicine special issue. The Journal produces podcasts highlighting important content published in recent issues, and in-depth interviews with research experts on key topics. There are also entertaining discussions with a variety of journal contributors. You can subscribe to the Occupational Medicine podcast, or listen or download to individual podcast episodes.
All members are welcome to contribute to our journal. Please prepare your manuscript according to the Instructions to Authors; please visit the online submission website. The editorial office can be contacted via om@som.org.uk
'The Effects of Arts, Trades & Professions on Health & Longevity' by Charles Turner Thackrah
If you would like to purchase a reprint of this famous work combined with a biography by Andrew Meiklejohn, who was himself a distinguished Occupational Physician and teacher, please contact us.
Price: £25.00 (UK inc. p&p) £30.00 (outside UK). Please note we have now run out of copies and will order further reprints as and when requests are received.
Member-Get-Member
If you are a member of the SOM, you already recognise the benefits that membership of a professional body can bring. If you know of someone who has a commitment to occupational health, why not recommend them for SOM membership? Every time you introduce a new member, you support the development of occupational health and to recognise your help, we will give you 1 month off your membership. The offer is available when the person you are recruiting joins online and enters your surname when asked.
Terms & Conditions
The introducing member must be paying subscriptions to SOM
The offer is not available to trustees of SOM
To qualify for a reward, the "recruiter" must be clearly identified at outset. Cases where the recruiter's details are added retrospectively will not qualify for a reward
The new member must be applying for full or associate membership only
There are no limits to the number of referrals an individual can make. However, a maximum of 3 rewards will be paid in any 12 month period
The SOM reserves the right to amend or withdraw this scheme without notice at any time
Featured Image: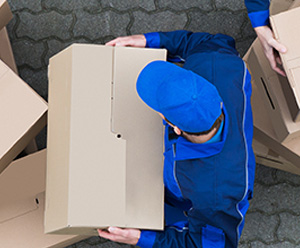 Featured Text:
Why you should join the SOM