Address: 2 St Andrews Place, London NW1 4LB, UK
This is next to the Royal College of Physicians at Regent's Park. Directions: Nearest train and tube stations are Great Portland Street, Regent's Park, Warren Street and Euston Railway Station; Buses: 453 from Oxford Street or the 18, 27, 30 or 205 from Euston, Warren Street or Baker Street stations. 
Tel: 0203 910 4531
General Email: admin@som.org.uk Membership: membership@som.org.uk Appraisals: appraisal@som.org.uk
Contact the SOM Office
Dr Jayne Moore, President, president@som.org.uk
Nick Pahl, Chief Executive
T: 0203 910 4537 
Nick Llewellin, Membership and Operations Manager
T: 0203 910 4536
Angela Burnett, Assistant Editor
T: 0203 910 4538
Ann Caluori, Communications and Events Manager
T: 0203 910 4535
Sam Butter, Membership and Appraisal Co-ordinator
T: 0203 910 4532
We also use a consultant to lead clinical appraisal quality assurance: Dr Nerys Williams. She can be contacted via cal@som.org.uk
If you need to get in touch as a matter of emergency, call Nick Pahl on 07969 279 149.
Complaints
There may be times when you feel that we have fallen short of our usual high standards of service. We take all complaints seriously and we treat them as an opportunity to improve the quality of the services we provide. If you have a complaint we will try to resolve the matter with you and, if necessary, put measures in place to avoid similar problems in future. We encourage comments, feedback and suggestions, and will follow the procedure set out below whenever we receive a complaint. 
Featured Image: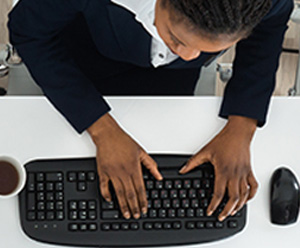 Featured Text:
Get in touch with the SOM team