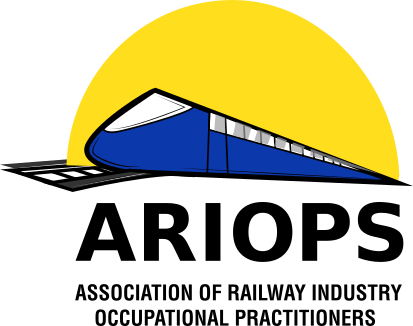 Venue: The Crowne Plaza Birmingham City Centre
Date: 14th of October 2019
ARIOPS is delighted to let you know that bookings are now open for the 2019 Conference and AGM.
ARIOPS has listened to feedback from 2018 participants and moved the event to a Monday and to the Midlands for 2019.
Come and join ARIOPS in Birmingham to hear about and discuss relevant railway themes.
The booking system has been designed to make the process quick and simple for participants. For your convenience, a range of payment methods is available: cheque, bank transfer or card. Do note the deadline for all payments, before the event. Here is the link to online booking: www.eiseverywhere.com/459883
To view the agenda for the event, please click here.
Reasons to attend:
- The aim of ARIOPS is to connect all clinicians providing occupational health services to the railway industry. The Annual Conference brings together clinicians from across the railway industry to meet and hear about relevant railway themes.
- It's a day to hear about new issues or to update on topics which we come across in a normal working day. It's particularly rewarding to have the opportunity to meet colleagues and discuss common matters within a sociable environment.
-The ARIOPS programme usually receives CPD accreditation to give 4 points for attendance for the day.
-The event will take place in central Birmingham, easy to get to from across the UK.
Please help to spread the word and pass this programme and link onto any rail colleagues who may be interested in attending this year's event: the more, the merrier!
ARIOPS look forward to seeing you on 14th October.
Note about accommodation: if you require accommodation the night before the ARIOPS Conference and AGM, it is recommend that you book individually via booking.com or via the hotel website: ARIOPS was not able to secure better group rates for our small number of likely bedrooms.
If you are unable to attend on 14th October, do renew your ARIOPS Membership (October to October) online. The link is the same as for the Conference; you just need to choose the "Membership ONLY" option once you are in the system.
For any further enquiries, please contact ARIOPS Registration Support below:
ARIOPS Registration Support - Rebecca Lawrence-Bristol
Index Communications Meeting Services, Crown House, 28 Winchester Road, Romsey, Hampshire SO51 8AA
T: + 44 (0) 1794 511331/2
E: ariops@indexcommunications.com
SOM will be exhibiting at this event so please come and visit us at our stand!
October 14th, 2019 9:00 AM to 5:00 PM