Long Covid: Implications for the Workplace free webinar
In partnership with ANZOM, this exclusive free webinar will cover the main health issues experienced by people with 'Long Covid', assessment, fitness for work, adjustments, rehabilitation and other return to work issues.
Clare Rayner has recently published a Delphi consensus for the assessment and management of Long Covid and authored return to work leaflets with SOM.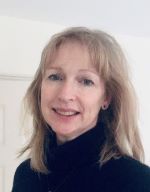 Clare qualified in 1990 from St Andrew and Manchester Universities, UK. She is a retired consultant occupational physician and has worked across several sectors, including Transport, Manufacturing, Healthcare, Heavy metals, Chemical Electronics, Food + pharmaceutical, Construction, Service, and Utilities. She was an Honorary Lecturer at the Centre for Occupational and Environmental Health, University of Manchester until 2018 and worked as a Trainer for the National Education Project for Health and Work (2010-13). Clare is an experienced trainer and group facilitator with CIPD and Myers-Briggs Type Indicator® qualifications and particular expertise and experience as a communication skills trainer.
Clare talks with first-hand experience of Long Covid and has written several papers on this novel condition including two editorials on returning to work after Long Covid, leaflets for workers and employers published by Society of Occupational Medicine, and a recent Delphi Consensus on management of Long Covid. She addressed the WHO as a spokesperson for patient groups with post-Covid health issues and is collaborating with various groups to develop appropriate health services for these patients, including the Department of Rehabilitation at in New York.
Register on Eventbrite here.
September 1st, 2021 9:00 AM to 10:00 PM