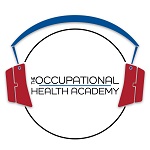 Saturday 9th & Sunday 17th October - Mock Viva days
***The Occupational Health Academy is back! Bookings now available for courses for the November 2021 exam cohort***
The Occupational Health Academy is pleased to announce that bookings are now open for the next cohort of courses for the November 2021 exams.
1) The Portfolio/Viva morning on Sunday 22nd August - will go through the FOM portfolio template, viva exam expectations and some examples of successful portfolios.
2) Weekend of Saturday 25th & Sunday 26th September - the very popular MCQ weekend covering a vast array of topics from Occupational Hygiene, Ethics, Law, Occupational Medicine and Past topics.
3) Individualised Mock Viva sessions available on Saturday 9th and Sunday 17th October for those who want tips on their portfolio (post submission to the FOM) and a cool grilling of knowledge around Occupational Medicine and your specific portfolio to prepare you best for the exam.
Visit www.occupationalhealthacademy.co.uk for the reviews of the recent cohort of courses earlier in the year, more details of the itinerary of each course days and to book your place.
New SOM members are eligible for a 20% SOM membership discount - please contact membership@som.org.uk attaching the invoice for the course. Current SOM members are not eligible for this discount.
October 9th, 2021 9:00 AM to October 17th, 2021 4:00 PM