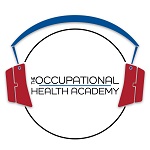 For the MFOM Part 1, DOccMed and DipOHPrac*, The Occupational Health Academy presents... MCQ Weekend
Saturday 24th & Sunday 25th September 9am-5.30pm (both days)
Finding the vast amount of information from your CPD course a lot to take in? Never done occupational health and wondering how you will understand the concepts and pass the exam? Busy with your own personal life and work, and wanting to know the key core information to help pass the MCQ exams? If you have any of these queries then why not attend the very popular MCQ Weekend at The Occupational Health Academy.
Over two days, The Occupational Health Academy will cover the key principles and information for the exam with OH Ethics and Law, Occupational Hygiene, Occupational Medicine and Exam Tips/Past Topics and help you grasp the key concepts to improve your knowledge for the more difficult MCQ exam. Check out some of the reviews on The Occupational Health Academy website to see it's definitely worth it - the Academy boasts some high scoring previous attendees!
When you have registered and paid, you will receive an email with the Zoom joining link.
*Could also be utilised for LFOM exam preparation although not specific.
September 24th, 2022 9:00 AM to September 25th, 2022 5:30 PM