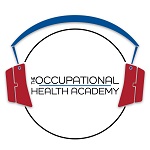 For the DOccMed and DipOHPrac*, The Occupational Health Academy presents... Mock Viva Sessions
Saturday 8th October, Sunday 16th October or Friday 21st October (45 minute individual session)
Struggling to know how to prepare for the Viva exam? What types of questions will they ask? How much detail from my portfolio will I need to learn? How do I fare in a viva exam when I haven't done it before or haven't done one in a long time? If you have any of these queries then why not book on to a Mock Viva session with The Occupational Academy.
The Occupational Health Academy will request your portfolio in advance, analyse this and make suggestions on certain topics to prepare and revise, and then take you through a mock viva session in the style and format of the real exam. Written and Verbal feedback is given thereafter with a chance for you to ask any questions, no matter how simple or complex you think they are! A very worthy session to attend, particularly if you have not done the MCQ exam in a while and are otherwise rusty with OH knowledge and your portfolio cases.
When you have registered and paid, you will receive an email with a link to book your session, and the Zoom link to join on the day. Sessions are allocated on a first come first served basis.
*Could also be utilised for LFOM exam preparation although not specific.
October 21st, 2022 9:00 AM to 5:00 PM