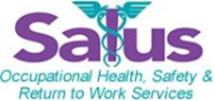 Closing Date
2019-05-17 00:00:00
Location
Lanarkshire
Consultant Occupational Health Physician - Salus Occupational Health
Salus, an Occupational Health provider within NHS Lanarkshire, are looking for a Full time /PT Consultant OHP to work both in the NHS and the Commercial Occupational Health sector in a substantive Consultant position working with a dynamic, highly motivated and dedicated team. Salus have a well-established governance structure (SEQOHS, ISO9001 and RISQs accredited) and provide excellent career development prospects depending on your interests, whether in training, research or other. In addition to ensuring the highest quality Occupational Health Services for 11,000 NHS Lanarkshire employees including Health & Safety & Return to work services, you will have a leading clinical role within Salus. Salus also have an innovative external commercial service that covers the realms of occupational health, welfare related disability assessments and vocational rehabilitation. These services attract income of over £12m annually and provide an interesting and challenging clinical arena within which to practice.
With nine commercial sites across Scotland and North West England, Salus is one of the most progressive and innovative providers of occupational health and work related health services in the UK. All sites hold SEQOHS and ISO9001 accreditation. Salus also currently holds RISQS accreditation.
Successful candidate full time or part time will be required to work 1 day clinic every week at Salus North west (Lancashire).
Applicants must possess a minimum of MFOM (or equivalent) and have full registration and a license to practice with the GMC. For the substantive post the applicant must be eligible for inclusion in the GMC's Specialist Register in Occupational Health or CESR (CP) at the time of interview or be within 6 months of eligibility.
Informal enquiries regarding this post will be welcomed by Dr D Reetoo, Clinical Director on 01698 206348.
For more information about the role and how to apply, please click here.
Closing Date: 2019-05-17 00:00:00