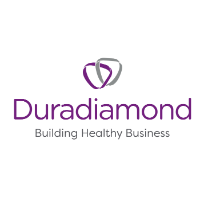 Closing Date
2018-04-27 00:00:00
Location
Manchester/North West
Duradiamond, Consultant Occupational Physician (MFOM/FFOM)
Duradiamond are pleased to invite applicants for this full-time Consultant Occupational Physician role covering the Manchester/North West area.
As a Consultant-led, values-based business delivering high quality OH services, Duradiamond believe in support, care and continuous improvement. They are investing at unprecedented levels in their technology, medical education and administrative support.
Supporting a range of clients across various sectors including aviation, construction, engineering, manufacturing, utilities and fire & rescue; the team brings together many of the UK's finest practitioners and teachers in all relevant healthcare disciplines. They offer a full portfolio of OH services, providing bespoke programs suiting an organisations' people and their needs.
To apply please click here.
For more details please click here.
Closing Date: 2018-04-27 00:00:00