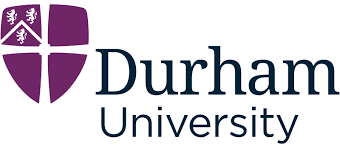 Closing Date
2021-08-09 00:00:00
Location
Durham, UK
Durham University, Occupational Health Adviser (Students)
Occupational Health Adviser (Students)
Job Number: 21000746
Permanent, Full Time (35 hours p/w) £33,797 to £40,322
The purpose of this role is to provide Occupational Health services to the students of Durham University (particularly in relation to fitness assessments, health surveillance and the promotion of health and wellbeing) as well as advising university staff who are engaged in the support of student health and wellbeing. Working as part of the Occupational Health Team the role will also provide services to staff when required.

This new post is an exciting development arising from the University's first Health and Wellbeing Strategy. Further information about the recently published strategy can be found on the Health and Wellbeing Hub webpages: https://www.dur.ac.uk/wellbeing

Although line-managed by the Senior Manager (Occupational Health) in the HR Department for professional development, clinical supervision and clinical governance purposes, given the student focus of this role, the postholder will receive functional leadership from the Student Wellbeing Office, Student Support & Wellbeing Directorate, Colleges and WSE Division.

Key requirements:
1. Educated to degree level (or equivalent experience).
2. Occupational Health Specialist practitioner with knowledge and expertise used to contribute to the delivery and development of services, events and activities within the organisation. Evidence knowledge of the requirements of the Equality Act 2010 and specifically in relation to the protected characteristics and the duty to make reasonable adjustments.
3. Evidence knowledge of the GDPR, Medical records legislation and the NMC professional code.
4. Demonstrate up to date knowledge and expertise in the speciality of Occupational Health.
5. Specialist Community Public Nurse (Occupational Health) registered with the NMC.
At Durham University, their aim is to create an open and inclusive environment where everyone can reach their full potential and believe their staff should reflect the diversity of the global community in which they work. They welcome and encourage applications from members of groups who are under-represented in their work force including people with disabilities, women and black, Asian and minority ethnic communities.

For further information and to apply, please click here.

Closing date: 9th August 2021
Closing Date: 2021-08-09 00:00:00