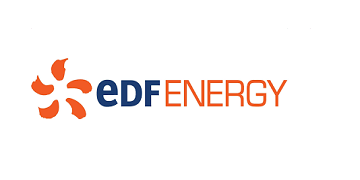 Closing Date
2019-10-24 00:00:00
Location
Gloucester
EDF Energy, Occupational Physician
Occupational Physician
Type: Full-time/Fixed-term
Salary: Starting from £64,000
Location: Gloucester, GB
Closing Date: 24 October 2019
EDF are recruiting a trainee Occupational Physician. The Occupational Medicine training programme is a four-year programme offered on a fixed term contract, starting at ST3. During this time, the trainee's work will be monitored for satisfactory progress and subject to annual reviews in the form of Annual Reviews of Competency Progression (ARCPs). Progression on the programme will be dependent upon these reviews.
The programme is based in Gloucester but there will be opportunities to travel to a number of different sites to gain experience across EDF Energy. In addition there may be opportunities to undertake short secondments with other Occupational Health providers.
Knowledge, Skills, Qualifications & Experience
Applicants must:
- Be eligible for full registration with, and hold a current licence to practice from the GMC at intended start date.
- Have evidence of achievement of foundation competences from a UKFPO-affiliated foundation program or equivalent, by time of application in line with GMC standards/Good Medical Practice.
- Be eligible to undertake training in Occupational Medicine as defined by the Faculty of Occupational Medicine.
- Have a UK driving licence
For a full description of the role/training and to apply for the post, please click here.
Closing Date: 2019-10-24 00:00:00