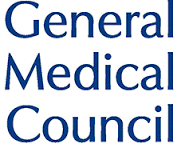 Closing Date
2018-08-28 00:00:00
Location
Various locations
General Medical Council, Health Examiners and Medical Supervisors
The General Medical Council (GMC) sets the standards for medical students and doctors across the UK. We support them to achieve and exceed those standards, with the aim of improving medical education and practice. We protect patients by taking appropriate action when these standards aren't met.
Our Health Examiners and Medical Supervisors are responsible for making, or advising on, important decisions about a doctor's professional future. When we receive information that suggests a doctor may be unwell and that this could be affecting their ability to practise safely we may ask them to undergo a GMC health assessment carried out by a Health Examiner. Medical supervision is how we monitor a doctor's health and progress during a period of restricted practice.
As an experienced doctor with a current licence to practise, your main responsibility as a Health Examiner will be to assess doctors undergoing a GMC health assessment and produce a report. As a Medical Supervisor, you'll be meeting with the doctor every 12 weeks (keeping in touch between appointments) and producing a report every 3 to 6 months.
You'll be a consultant in General Adult Psychiatry, Substance Misuse Psychiatry, Old Age Psychiatry or Neuropsychiatry and you'll maintain your commitments outside the GMC (Consultants in Neurology and Occupational Health Medicine may also be considered).
You'll be in clinical practice or have had patient contact within the last 3 years, so your findings are viewed with credibility by the doctor and by the parties who view your reports. In these highly responsible roles, you'll receive a considerable amount of information relating to an individual's health and allegations of serious wrongdoing (including criminal conduct).
We recognise that our Health Examiners and Medical Supervisors have other roles. As a minimum, we would expect a Health Examiner to submit four reports per year and a supervisor to agree to supervise two doctors per year. You may be required to attend a Medical Practitioners Tribunal hearing to give evidence about reports you have submitted.
All our Health Examiners and Medical Supervisors are asked to attend a compulsory training day each year.
In order to be considered for appointment to do this important work, you will need to submit an application. Please visit jobs.gmc-uk.org for more information and the application documents.
Closing date: 28 August 2018
Closing Date: 2018-08-28 00:00:00