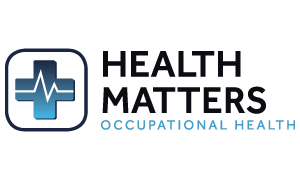 Closing Date
2019-11-22 00:00:00
Location
Northern Ireland
Health Matters, Clinical Lead Nurse
Due to continued expansion Health Matters have an exciting opportunity for a Clinical Lead Nurse to join their team and compliment the existing clinical governance and leadership provision.
The ideal candidate will have demonstrable experience of managing and guiding a clinical team to deliver an ethical and professional occupational health service to their clients. However, it is important to note that a forward thinking and proactive senior nurse would be considered on demonstration of the required skillset potential.
The work involved will involve supporting, developing and managing a team of professional practitioners to drive their ethical and professional values, ensuring an excellent service is received by all. Moreover, the successful candidate will also play a central role in the clinical quality management processes within the company.
The role will also include the periodic delivery of a full Occupational Health remit including: Statutory Health Surveillance, Fitness for Work Assessments, Management Referrals and Pre-Placement Assessments within Northern Ireland.
For a full job description, please click here.
A very competitive salary with added employment benefits will be offered for the right candidate.
Health Matters are happy to discuss fufilling the role on a full time permanent or part time position.
If you see yourself being part of an exciting, growing and dedicated team and wish to be considered for this position, please e-mail your CV to:
Connor O'Rourke, Operations Manager: connor@hmohs.com or Telephone: 028 3044 0509
Closing Date: 2019-11-22 00:00:00