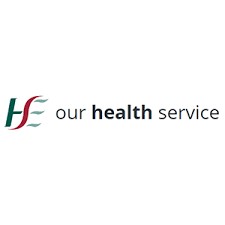 Closing Date
2021-09-01 00:00:00
Location
Ardee, Ireland
HSE Ireland, Clinical Nurse Manager 2 Occupational Health
HSE Ireland are recruiting a Clinical Nurse Manager 2 Occupational Health.
Overview
The post of CNM 2 (Occupational Health) has a pivotal role in service planning, co-ordinating, and managing activity and clinical resources. The main responsibilities are: quality assurance, resource management, staffing and staff development, practice development, facilitating communication and professional / clinical leadership.
Key Responsibilities
- Manage patient care to ensure the highest professional standards using an evidence based, care planning approach.
- Provide a high level of professional and clinical leadership.
- Be responsible for the co-ordination, assessment, planning, delivery and review of service user care by all staff in designated area(s).
- Provide safe, comprehensive nursing care to service users within the guidelines laid out by An Bord Altranais.
- Facilitate co-ordination, co-operation and liaison across healthcare teams and programmes.
- Collaborate with service users, family, carers and other staff in treatment / care planning and in the provision of support and advice.
- Communicate verbally and / or in writing results of assessments, treatment / care programmes and recommendations to the team and relevant others in accordance with service policy.
- Ensure that service users and others are treated with dignity and respect.
- Evaluate and manage the implementation of best practice policy and procedures e.g. admission and discharge procedures, control and usage of stocks and equipment, grievance and disciplinary procedures.
- Participate in clinical audit as required.
- Undertake health surveillance, health promotion and immunisation programmes according to identified needs.
- Ensure that effective safety procedures are developed and managed to comply with statutory obligations, in conjunction with relevant staff e.g. health and safety procedures, emergency procedures.
Required Work Experience
- Have a working knowledge of the Health Information and Quality Authority (HIQA) Standards as they apply to the role for example, Standards for Healthcare, National Standards for the Prevention and Control of Healthcare Associated Infections, Hygiene Standards etc and comply with associated HSE protocols for implementing and maintaining these standards.
- Be familiar with the curriculum training programme for student nurses and be aware of the clinical experience required to meet the needs of the programme.
- Have at least 5 years post registration experience of which 2 must be in the specialty area of occupational health or related area of public health / community nursing.
- Have the clinical, managerial and administrative capacity to properly discharge the functions of the role
- Demonstrate evidence of continuing professional development at the appropriate level
Required Qualifications
- Be registered in the General of the Register of Nurses maintained by Bord Altranais agus Cnáimhseachais na hÉireann (Nursing and Midwifery Board of Ireland) or be entitled to be so registered.
- Must hold a professional qualification specific to occupational health to minimum standard of Diploma Level 8 (QQI) or higher.
Please note that appointment to and continuation in posts that require statutory registration is dependent upon the post holder maintaining annual registration in the relevant division of the register maintained by Bord Altranais agus Cnáimhseachais na hÉireann (Nursing Midwifery Board Ireland).
Post Specific Requirements
- Access to own transport as the post will involves travel to HSE sites across the region.
- Available to work Monday to Friday (9am to 5pm).
For the full job description please click here.
To apply please contact brendj.hayes@hse.ie
Closing Date: 2021-09-01 00:00:00