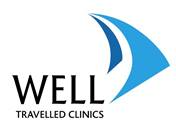 Closing Date
2021-05-18 00:00:00
Location
Liverpool, UK
Liverpool School of Tropical Medicine, Occupational Health Physician
Post located at Well Travelled Clinics Limited
Salary: £81,000 to £91,000 per annum (pro rata) - Dependant on experience/terms of employment, contracted or self-employed terms can be considered.
Part time (14 hours per week, sessional),
Permanent appointment Based in Liverpool
This is a fantastic position for a newly qualified Occupational Health Physician with an interest in travel medicine to support the Senior Occupational Health Physician and occupational health team at LSTM, through the provision of occupational health services for corporate clients, providing pre and post deployment medical services and expert occupational and travel risk assessment, including humanitarian, oil & gas, and shipping workers.
You will be working with an Experienced Occupational Health Consultant and Occupational Health Advisor and a team of travel and tropical medicine specialists. Training and development in travel health will be provided and you will be able to take advantage of continuing professional development (CPD) activities within LSTM. The successful candidate will support the oversight of occupational health assessment and surveillance and sickness and absence management services for corporate occupational health clients.
You will also participate in the on-going business development and management support of the Occupational Health Service within Well Travelled Clinics.
For the full advertisement, please click here.
To view the job description and apply for the role, please click here.
Closing Date: 18th May 2021
Interview Date: 26th May 2021
Closing Date: 2021-05-18 00:00:00