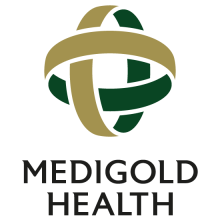 Closing Date
2017-10-09 00:00:00
Location
UK Wide
Medigold Health, Occupational Health Physician
Medigold Health is one of the UK's most respected and established providers of corporate healthcare services. We have been involved in the business of helping employers to keep their people in work, safe and well for two decades.
As a successful and expanding company we are looking for enthusiastic Occupational Health Physicians all over the country and most specifically in the London, Berkshire, Surrey, Southampton and East Midland areas, to provide robust advice to our many customers working in a wide variety of organisations. Full GMC registration, Occupational Health qualifications and full driving licence are required.
In return for your hard work, we offer a very competitive salary package and support for CPD, alongside significant career progression. As you would expect from the leading provider in our field, we also provide employees with a comprehensive array of benefits to choose from.
If you are interested in these exciting and challenging opportunities please apply by email, sending a covering letter and your CV, to HR@medigold-health.com.
For more information please click here. Please visit our website at www.medigold-health.com.
Closing Date: 2017-10-09 00:00:00