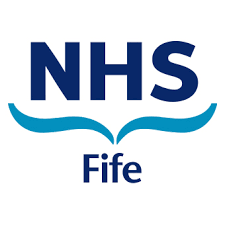 Closing Date
2022-06-24 00:00:00
Location
Fife, UK
NHS Fife, Occupational Health Physician
Salary: Speciality Doctor (£43,246 - £80,643)
Contract: Permanent, 37.5 hrs per week based at Willow Drive, Kirkcaldy
An opportunity has arisen for an Occupational Health Physician to join the Occupational Health Service of NHS Fife. The post holder will deliver competent occupational medical services to NHS Fife staff, although also to staff from other Regional and National Boards (e.g. doctors and dentists in training or other reciprocal arrangements), from the Scottish Ambulance Service and from other employers and organisations to whom NHS Fife Occupational Health & Wellbeing provide a service (e.g. St Andrews University medical students)
The post holder will provide additional occupational medical expertise to enhance the current medical complement of the NHS Fife Occupational Health & Wellbeing Service team. This post will contribute medical expertise to service development to support the staff of NHS Fife and the NHS Fife Occupational Health & Wellbeing Service to enable fulfilment of statutory obligations under health & safety legislation, compliance with clinical governance requirements and the promotion of public health.
NHS Fife are looking for GMC registered medical practitioner, with a minimum qualification in Occupational Medicine of AFOM and a minimum 5 years experience of practice within the field of Occupational Medicine, in particular within NHS or other public sector organisations, although a wide range of experience in other industries is also of value. It would be desirable to hold additional post-graduate qualifications, in particular those that demonstrate training in assessment of mental health, e.g. MRCGP or Part 1 of MRCPsych.
The post is based at Willow Drive, Kirkcaldy and the post holder may be required to work at any of NHS Fife's sites and other venues, with working from home / hybrid working in place at present.
For an informal discussion or to arrange a visit (or a virtual visit) to the service please contact:
Sue Ponton, Team Lead, Occupational Health and Wellbeing or
Dr Sue Blair, Consultant in Occupational Medicine and professional lead on:
Tel: 01592 729401
Email: fife.occhealth@nhs.scot
To apply, please click here.
Closing Date: 2022-06-24 00:00:00