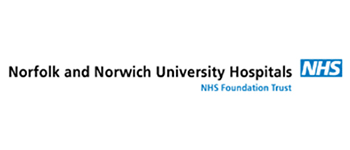 Closing Date
2018-02-16 00:00:00
Location
Norwich
Norfolk and Norwich University Hospital, Consultant in Occupational Medicine
We are looking to appoint a replacement full time consultant to join our team within Workplace Health & Wellbeing at the Norfolk and Norwich University Hospital.
Workplace Health & Wellbeing is a well-established and highly successful occupational health department, boasting an excellent reputation as a provider of specialist occupational health services within the region both to NHS, public sector and a wide range of commercial organisations.
The successful applicant would join a well-established multidisciplinary team and be the Clinical lead for the service supported by part-time sessional doctors who hold the Diploma in Occupational Medicine. The post holder will report clinically to the NNUH Medical Director, operationally to the Workforce Director and will form part of the management team within the department.
The appointment is to the Trust and will cover all trust sites as necessary and additional external contracts, not to specific hospitals.
A candidate who is unable for personal reasons to undertake the duties of a whole-time post will receive equal consideration. If such a candidate is appointed, the job content will be modified as appropriate in consultation with consultant colleagues and local management.
For informal enquiries please contact Hilary Winch, Head of Workplace Health, Safety & Wellbeing on 01603 287030.
Please attach a short CV.
Closing date for application is 16th February 2018 with the Advisory Appointment Committee meeting on 23rd February 2018.
For more information click here.
Closing Date: 2018-02-16 00:00:00