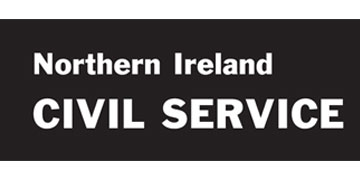 Closing Date
2019-11-08 00:00:00
Location
Belfast, Northern Ireland
Northern Ireland Civil Service, Medical Officer (Grade 6)
SALARY: £57,525 - £64,779 (under review)
Ref: IRC248742
DEPARTMENT: NICS HR, Department of Finance (DoF)
LOCATION: 2-4 Bruce Street, Belfast, BT2 7JD
As Medical Officer you will be a key member of a multidisciplinary, SEQOHS accredited team. You will carry out examinations relating to recruitment, fitness for post, health surveillance and absence in modern medical facilities in Belfast. You will also provide medical advice on Driver and Vehicle Agency and pension schemes cases as well as providing support to Departments to meet their occupational health, safety and hygiene responsibilities.
Northern Ireland Civil Service offer a benefits package that includes flexible working, a generous leave allowance, an attractive pension package and reimbursement of annual GMC fees. They will support you in gaining the Diploma in Occupational Health from the Faculty of Occupational Medicine and in maintaining your continuous professional development and appraisal requirements.
This is a permanent full-time post but consideration will be given to requests for alternative working patterns, within business needs.
As women are currently known to be under-represented in this occupation across Northern Ireland, and as young people (people under the age of 35), people with a disability and people from minority ethnic communities are currently under represented in NICS, applications from these groups are particularly welcome.
Completed application forms must be returned to arrive not later than 12:00 noon (UK time) on 8th November 2019.
For more detailed information and to apply, please go to www.nicsrecruitment.org.uk
Alternatively, an application pack can be requested by contacting:
HRConnect, PO Box 1089, The Metro Building, 6-9 Donegall Square South, Belfast, BT1 9EW. Telephone: 0800 1 300 330. Email: recruitment@hrconnect.nigov.net
All requests must include your name, address and reference number IRC248742.
Further appointments may be made from these competitions should NICS positions become vacant which have similar duties and responsibilities.
The Northern Ireland Civil Service is an Equal Opportunities Employer.
ALL APPLICATIONS FOR EMPLOYMENT ARE CONSIDERED STRICTLY ON THE BASIS OF MERIT
Closing Date: 2019-11-08 00:00:00