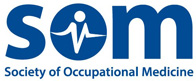 Closing Date
2018-02-23 00:00:00
Location
Belfast
Northern Ireland Civil Service, Occupational Health Service Medical Officer
SALARY: £56,252 - £63,346 (under review) Ref: IRC224973
DEPARTMENT: NICS HR, Department of Finance (DoF)
LOCATION: 2-4 Bruce Street, Belfast, BT2 7JD
An opportunity to work in a SEQOHS accredited Occupational Health Unit.
This is a permanent full-time or part-time appointment, although secondment from a current employer will be considered.
As women are currently known to be under represented in this occupation across Northern Ireland applications from women would be particularly welcome.
For more information please click here.
To apply, please go to www.nicsrecruitment.org.uk or email recruitment@hrconnect.nigov.net
Closing Date: 2018-02-23 00:00:00