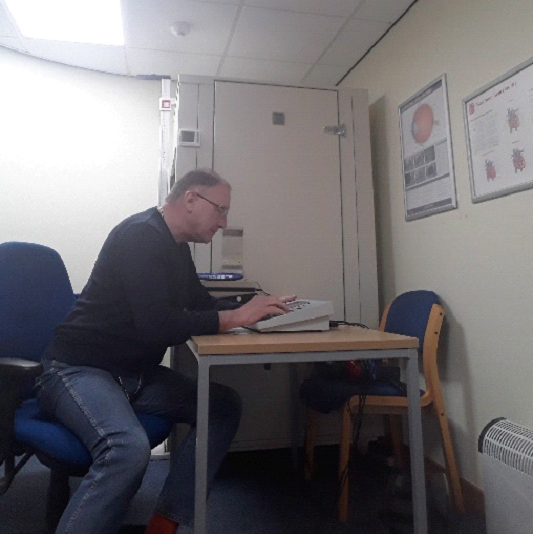 Dave Barnard
Tell us about yourself?
I'm Dave Barnard, an Occupational Health Technician (OHT), 61 years old, based in Leicester at a food manufacturing plant.
How did you get into this career?
I started in 2004 as a 'medical centre attendant' before they used OHT....
What qualifications are needed?
I spent 18 years in the West Midlands ambulance service and after leaving I took the OHT course run by Caroline Whitaker at Cardiff University.
What is a typical day for you?
Mainly health surveillance, audio testing and driver medicals plus some health promotion.
Best part of the job?
Knowing that we are looking after our people's health and wellbeing.
Most challenging part of job?
Having to work all the different shifts at my age!
Why would you encourage someone to choose this career?
It's rewarding with plenty of variety plus a chance to travel around in certain roles, and a challenge at times!
Any interesting stories?
When conducting a hearing test, I always explain that it will test the left ear first then the right. The amount of people that have said to me, "How will I know when it's testing the right side?" If I had a quid for each one…