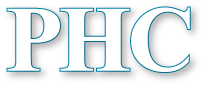 Closing Date
2022-02-13 00:00:00
Location
South East of England
PHC Occupational Health, Occupational Health Physician
PHC Occupational Health is a privately owned Occupational Health Consultancy company based in Maidstone, Kent, serving both the public and the private sector throughout the UK and the Republic of Ireland for over 30 years.
They are looking to appoint an experienced Occupational Health Physician based at PHC House, on the outskirts of Maidstone, able travel to any of their directly run clinics and their client organizations, who is able to support their hard working clinical team. They are happy to explore flexible working arrangements and consider candidates who wish to job-share.
PHC Occupational Health is a physician led Occupational Health Consultancy Company. Their team consists of 3 Accredited Specialists, and 4 Occupational Physicians. They have an active CPD program and an experienced and highly capable team of nursing staff, screening technicians and administrative support staff.
The salary will be commensurate with your qualifications and experience. They are interested to appoint from either consultant or non-consultant grades. The applicant must hold a UK recognized postgraduate qualification in occupational medicine and be registered with the GMC. Most important from PHC's perspective is a good understanding of commercial occupation health in the UK, the client company's needs, the commercial standards required and a high level of clinical skills and associated knowledge.
Be part of a well-established and successful occupational health consultancy team providing high quality, evidence based and innovative occupational health services to client companies in both the public and private sector over a wide range of industries. An occupational health provider who is exploring new ways of clinical service delivery.
They pride themselves on supporting their staff to develop their skills and qualifications.
Please apply by email sending a covering letter and enclosing a copy of your CV to Dr John Mason at talk2us@phcohealth.co.uk.
Closing date for applications: 13 February 2022
Please visit their website at www.phcohealth.com
Closing Date: 2022-02-13 00:00:00