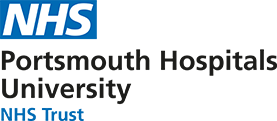 Closing Date
2021-05-23 00:00:00
Location
Portsmouth & Isle of White
Portsmouth Hospitals University NHS Trust, Consultant in Occupational Health Medicine
Portsmouth and Isle of Wight Strategic Acute Services Partnership
Portsmouth Hospitals University and the Isle of Wight NHS Trusts are looking for a committed and talented Occupational Health Consultant to join the Health Safety and Wellbeing team. You will play a key role in providing expert clinical and professional support and leadership to a multi-disciplinary team operating across both Partnership organisations. Whilst you will be primarily based at Portsmouth, you will be expected to provide support to the Isle of Wight although this will mostly be undertaken remotely.
The Health Safety and Wellbeing Service provides a comprehensive range of services for around 10,300 employees across both Partnership organisations. Additionally, it supports several external customers from different sectors including higher education, light industry and manufacturing, transportation and charitable organisations that bring added interest and scope to the role. You will be joining the team at an exciting time as both organisations begin on their Acute Services Strategic Partnership journey. Portsmouth Hospitals has recently been awarded University status and there are opportunities for research and development.
The Health Safety and Wellbeing service in Portsmouth has been accredited with SEQOHS since 2012 and the Isle of Wight since 2013. They have a huge opportunity to both influence and be involved in the health and wellbeing agenda, with a strong focus on the development of early intervention and advice. They are looking for someone who is motivated, enthusiastic and innovative, and willing to champion a team approach to the development of our service. Applicants should have established skills in Occupational Medicine. A strong commitment to clinical supervision is key.
The successful applicant should possess MFOM (or equivalent) and should be included on the Specialist Register or within 6 months of CCT at the time of interview, if currently within a training programme within the UK. In accordance with the Consultant appointment regulations, all other categories of doctors must be on the Specialist Register.
For further details or to arrange an informal discussion, please contact Claire Winter, Senior Recruitment Assistant at Queen Alexandra Hospital via email Claire.Winter@porthosp.nhs.uk.
Closing date: Sunday 23rd May 2021
Interview date: Wednesday 7th July 2021
Closing Date: 2021-05-23 00:00:00