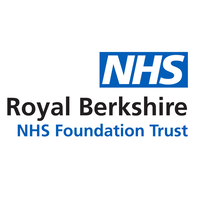 Closing Date
2021-09-23 00:00:00
Location
Berkshire, United Kingdom
Royal Berkshire NHS Foundation Trust, Consultant in Occupational Medicine
This post is currently advertised on NHS Jobs, reference number C9193-21-1055 and vacancy number 193-CON118COR-B.
The Royal Berkshire NHS Foundation Trust has an exciting opportunity for an Occupational Health Consultant to join their Occupational Health team.
The department consists of both specialist qualified Occupational Health nurses in addition to clinic nurses, a physiotherapist, health and wellbeing practitioners and a team of administration support. It is an exciting time to join the team as they rapidly grow the staff health and wellbeing agenda across the Trust. Occupational Health plays a key role in staff health and wellbeing both locally and regionally with current projects including a new health and wellbeing centre due to open in Autumn 2021 as well as the regional Enhanced Occupational Health and Wellbeing pilot.
The post is based mainly in the Royal Berkshire Hospital in Reading whilst also supporting their satellite sites in the region. The team utilities technology to work remotely and flexibly where required to meet the needs of the service. The department delivers a full remit of Occupational Health services to their 5500 people in the Trust as well as a number of external clients.
The post holder will be responsible for providing a high standard of clinical care for clients and delivering management responsibilities such as clinical leadership for the nursing team, participating in audits, as well as reviewing policies and procedures. In addition, the post holder needs to maintain their personal and professional accountability including continued professional development.
The post holder needs to be a MFOM or FFOM and is required to hold a CCT or within 6 months of CCT in Occupational Medicine at interview date.
Job share options will be considered for the post, for example a 6 PA & 4PA or 2 x 6 PA split.
For the full job description, please click here.
For further details / informal visits contact:
Dwayne Gillane
Occupational Health Nurse Manager
Dwayne.gillane@royalberkshire.nhs.uk
Telephone number
01183227634
Closing Date: 2021-09-23 00:00:00