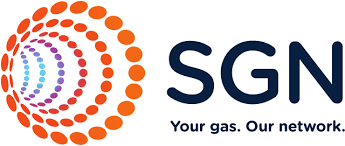 Closing Date
2022-05-17 00:00:00
SGN, Senior Lead - Occupational Health and Wellbeing
Location: Horley (flexible location)
Salary: £60,000 - £67,000 per annum
Reference: REQ1840
You will lead SGN's Occupational Health & Wellbeing team, building on established services whilst developing and driving their Wellbeing strategy, supporting all staff across their Scotland, Southern, Northern Ireland networks, their Commercial activities, and Energy Futures. Working within the SHE team, in support of their strategic vision 'Everyone home safe and well' and to their People Plan. The role will include regulated and non-regulated businesses and requires travel between sites.
SGN are looking for someone who is passionate about Occupational Health & Wellbeing, confident and capable in articulating and influencing the health agenda, at all levels of the business. A strategic thinker, able to tactically deliver health and wellbeing to legal, statutory and company requirements whilst developing innovative and engaging wellbeing initiatives to positively impact the health and wellbeing of their people.
The successful candidate must be a qualified Registered Nurse and Occupational Health Practitioner, on Part 1 and Part 3 of the NMC professional register, have demonstrable management skills, be IT literate and able to present to a diverse audience remotely and in person using PowerPoint, Teams etc.
- Registered RN, OH Diploma and/or SCPHN-OH
- Experience of managing and developing health surveillance programmes
- Experience in complex case management
- Experience as a strong relationship builder able to collaborate, influence and drive engagement
- Experience in managing and delivering to a defined budget
- Experience in defining, delivering, and communicating a Wellbeing Programme is desirable
- Mental Health experience is desirable
- Use of the Orchid Occupational Health Management System is desirable
For further information and to apply for the role, please click here.
Closing Date: 2022-05-17 00:00:00