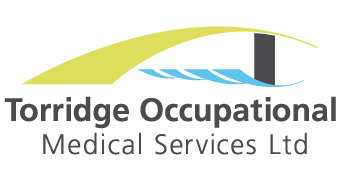 Closing Date
2022-06-24 00:00:00
Location
Devon, UK
Torridge Occupational Medical Services, Occupational Health Advisor
Job Type: Full-time (or part time considered)
Salary: £43,750 + (depending on qualifications + experience)
Location: Barnstaple, Devon
Benefits: 6 weeks annual leave, usual company benefits apply including company pension scheme
The Company
Torridge Occupational Medical Services has been providing occupational health services to a wide range of industry sectors and local authorities for over 30 years, including workplace assessments and return to work support, statutory medical examinations, health screening and psychotherapy. Their people are at the heart of their business and they are looking for an enthusiastic and positive professional to expand their team.
Role
The role is based on-site. Primary areas of responsibility:
- Supporting all employees by promoting wellbeing @ work
- Ensuring proactive case management
- Interacting with internal departments (HR/EHS)
- Designing/promoting wellbeing @ work programme
- Confidence in supporting individuals with mental health concerns
- Supporting team members with routine health surveillance programme
Qualifications
This is an opportunity for someone with an OH qualification however, consideration would be given to a candidate with primary care experience.
Full specialist training will be given including attending external accredited courses with a view to developing the role further.
The Person
Being a people person, you will have an excellent communication and interpersonal skills, be able to relate to individuals at all levels and remain confidential at all times. You will have empathy, common sense, reliability and resilience, take pride in your work, with the ability to manage your own workload in a methodical and efficient manner. With good literacy, numeracy and IT skills, you will have a sound working knowledge of Microsoft Word and Excel.
To apply for the role, please e-mail CV's to andrea@torridgemedical.co.uk
Closing date for applications: Friday 24 June 2022
Closing Date: 2022-06-24 00:00:00