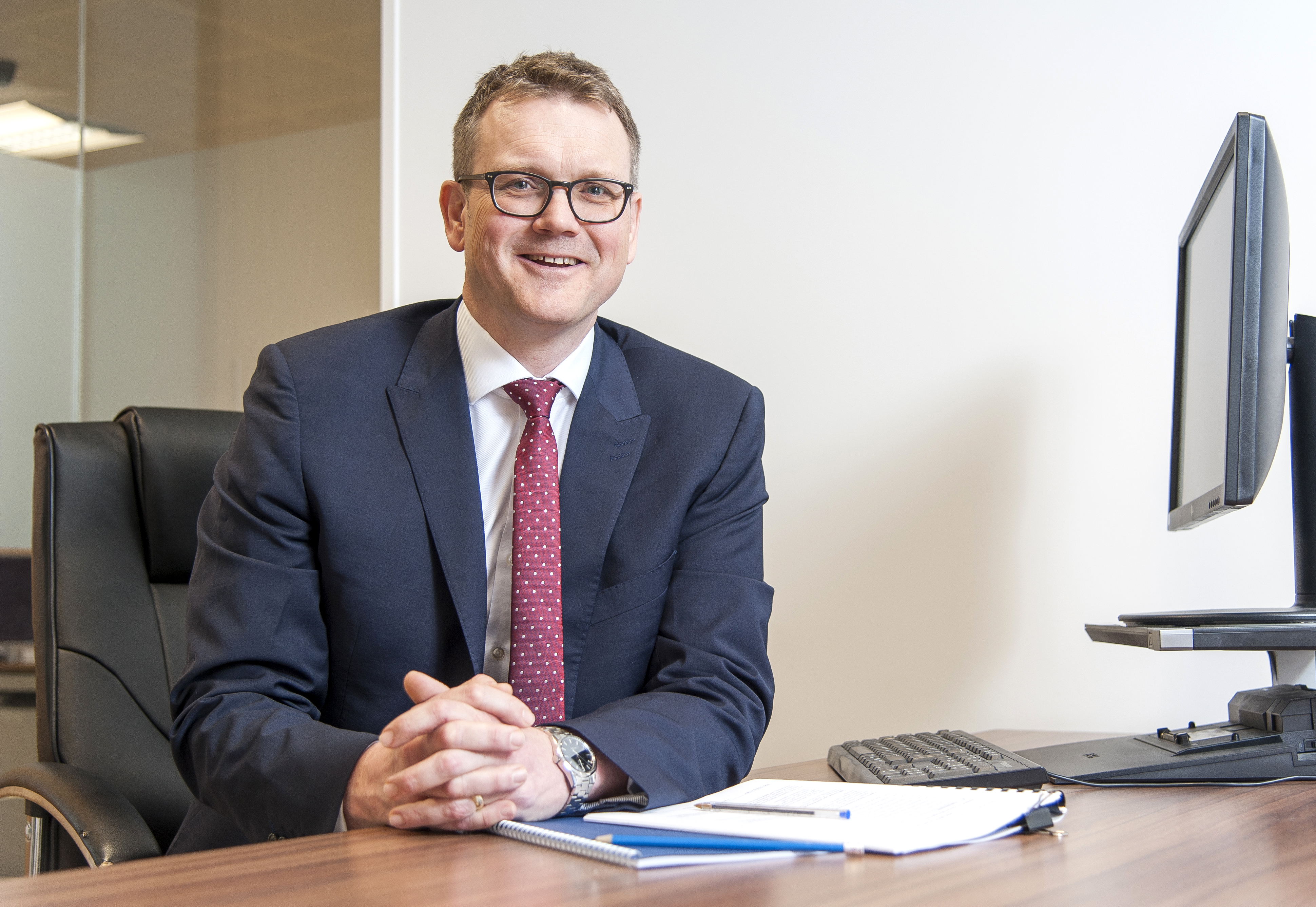 Posted by Ann Caluori | Tue, 18/07/2017 - 14:21
Dr Paul Williams (main picture) is the new President of the Society of Occupational Medicine.
Paul graduated from Leeds Medical School in 1987 and worked as a junior hospital doctor in Bradford, Leeds, York and Northumberland before becoming a full time Leicester GP in 1992. He is a member of the Royal College of General Practitioners. In 2001 his interest in the effects of health on work and work on health led him to retrain as a specialist in Occupational Medicine. He is a Fellow of the Faculty of Occupational Medicine.
He has worked in occupational medicine in the police, NHS, Jaguar Land Rover and JCB before becoming Chief Medical Officer and Programme Director for the Centre for Health and Disability Assessments for MAXIMUS.
Paul has supported the Society as Regional Secretary and Chair, helped organise Annual Scientific Meetings and was an assistant editor for an occupational medical journal. He is a distance learning tutor for MSc students in Occupational Medicine for Manchester University.
Despite his dedication to the belief in good work being a hugely important enabler in the health of individuals, families and society Paul hasn't entirely given hope of making it as a professional footballer or tour de France cyclist as a sideline, despite his obvious lack of skill, physique and advancing years.
New President-Elect is Air Commodore David McLoughlin OBE.
David McLoughlin (pictured below) joined the Royal Air Force in 1988 as a medical cadet. After qualifying in medicine from Queen's University, Belfast in 1990 he trained as a General Practitioner at RAF Gatow, HQ AFCENT, RAF Marham, and Hinchingbrooke NHS Hospital trust. This was followed by postings to RAF Ascension Island, to RAF Aldergrove and to RAF Henlow as an Aviation Medicine instructor. Between 2001 and 2005 he completed higher professional training in Occupational Medicine at the RAF Centre of Aviation Medicine and at University Hospital Birmingham. He was made Officer Commanding Aviation Medicine Training Wing and promoted to Wing Commander in 2004. He completed the Advanced Command and Staff Course with distinction in 2008. From 2008 to 2010 he was SO1 Medical Operations at HQ Air Command. He was appointed as President of the RAF Medical Board and promoted to Group Captain in 2010. Subsequently he was DACOS AvMed, the tri-service lead for Aviation Medicine. From 2015 to 2017 he was AH Medical Commitments in MOD Main Building. He took up the post of Inspector General on promotion to Air Commodore on 27 Mar 17.
Air Commodore McLoughlin is a Member of the Royal College of General Practitioners, a Fellow of the Faculty of Occupational Medicine and a Fellow of the Royal College of Physicians. He won the Stewart Memorial prize in 1999, the Royal Society of Medicine United Services section research prize in 2000 and the John Ernsting prize of the US based Aerospace Medicine Association in 2017. His operational experience includes Northern Ireland (a home tour), the Falkland Islands, OP TELIC and OP HERRICK (3 tours). He was awarded the Order of St John in 2005 and the Order of the British Empire in 2014. He has been the RAF Taylor Professor of Occupational Medicine and the Director of Assessment for the national Faculty of Occupational Medicine.
David is married to Anna, a consultant physician, and has 2 daughters. His interests include flying, mountain walking, skiing and gardening.