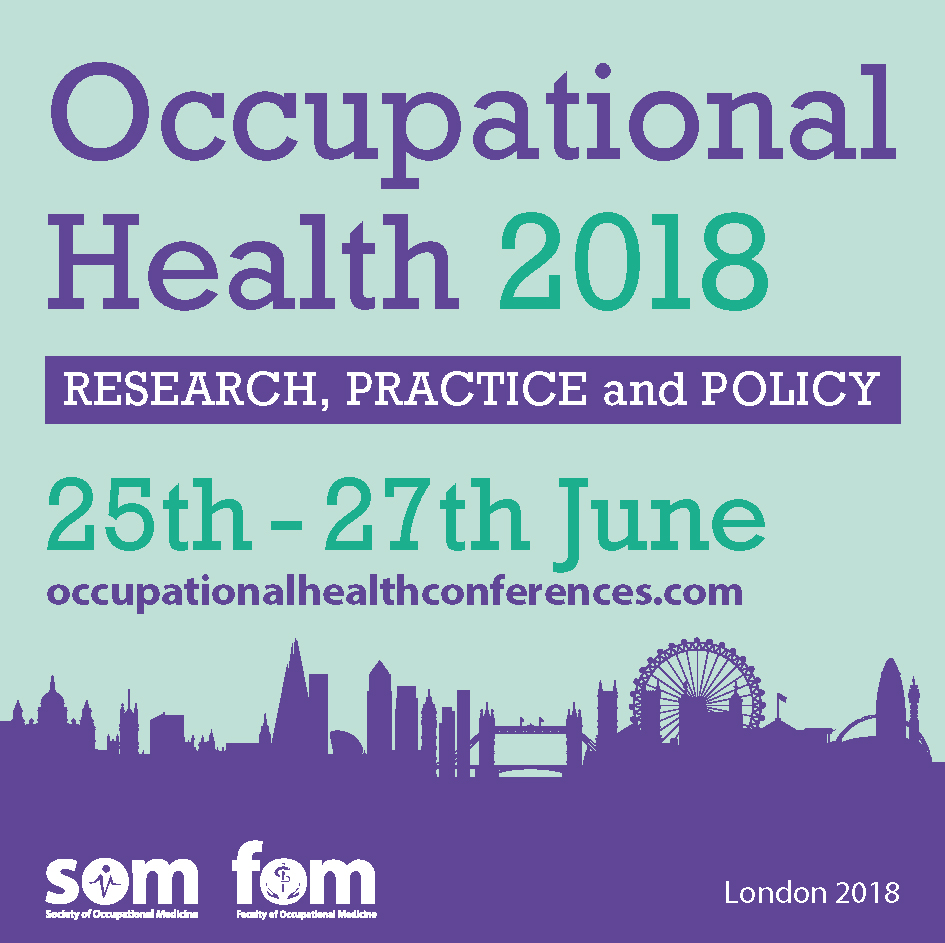 Posted by Ann Caluori | Thu, 15/03/2018 - 15:57
Early bird registration is now open for the upcoming Occupational Health 2018 conference. The multidisciplinary event of the year, run jointly by the Society and Faculty of Occupational Medicine, will be coming to London's Regent's University from 25th–27th June.
The conference boasts an excellent lineup of expert speakers, including Dame Carol Black, Professor Neil Greenberg, Professor Gina Radford, Professor Diana Kloss MBE and Professor Craig Jackson.
This year's programme is the most multidisciplinary yet, with speakers from across occupational health and beyond:
Alongside these big names are sessions covering ethical practice, menopause, shift work, respiratory disease, fitness to drive and much more. The conference also boasts a hands-on HAVS masterclass led by Drs Jon Poole, Ian Lawson and Roger Cooke, where delegates will have the opportunity to develop their skills in a practical setting.
Beyond the main programme, there are unique workplace visits to Transport for London (TfL) sites across the city; social events and networking opportunities; a buddy scheme for first-time attendees; the annual conference gala dinner, this year in the heart of London Zoo; and intimate 'meet the expert' sessions.
Why attend?
Huge programme of clinical and practical sessions
Truly multidisciplinary conference for all OH professionals
World-class speakers
Special entry to TfL properties
Networking and social events in a friendly, welcoming atmosphere
All set against the splendour of Regent's Park
Early bird registration, alongside special rates for nurses, physiotherapists, trainees and students, is open now. Register before 15th May to secure your place at the best price.
Full details of the programme, venue and recommended accommodation are available on the OH 2018 website.
We look forward to seeing you in London from 25th–27th June.