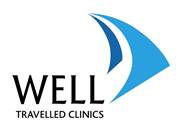 Closing Date
2021-06-16 00:00:00
Location
Liverpool & Chester, UK
Liverpool School of Tropical Medicine, Occupational Health Advisor
Post located at Well Travelled Clinics Ltd
Salary: £32,625 to £38,005 per annum (pro rata, plus pension)
Part time - 25 hours per week,
Permanent Appointment Based in Liverpool and Chester Clinics
Well Travelled Clinics are looking to recruit a part-time Occupational Health Advisor to work flexibly across their Liverpool and Chester clinics. The job will involve working 25 hours per week, between Monday-Saturday to fit the needs of the clinic schedules. This will involve being part of a rota for clinics on weekday evenings and Saturdays.
Education & training
- Experienced 1st level Registered Nurse
- Educated to degree level or equivalent experience
- Postgraduate qualification in occupational health nursing
Experience
- Deliver an Occupational Health Service
- Organise and supervise health care clinics
For the full advertisement, please click here.
Closing Date: 16th June 2021
Interview Date: 25th June 2021
Application Process: To apply for the position please click here and upload your CV and Covering Letter.
If you have any informal enquiries please contact julie.pauline@lstmed.ac.uk
Closing Date: 2021-06-16 00:00:00