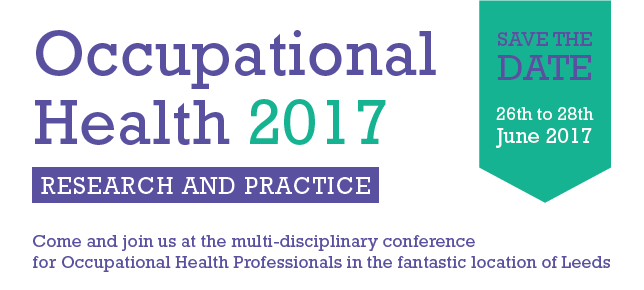 Posted by Ann Caluori | Tue, 09/05/2017 - 09:40
Occupational Health 2017 Conference, hosted by SOM and FOM. June 26th-28th Leeds
This new multi-disciplinary scientific conference for Occupational Health professionals will be held at the Royal Armouries in Leeds at the end of June. Changes have been made to previous conferences in response to feedback, so the main scientific sessions are on 27th and 28th June, with workplace visits on the 26th.
You can get all the information that you need – including the programme, link to on-line booking, hotel options, social programme information etc. by clicking here.
The busy conference programme is designed to provide delegates with practical clinical information, based on research and best practice. There will be small group work as well as plenary sessions, all led by specialists. This format is always popular and many sessions are bookable in advance. The programme is posted here and you will see that there are some big names amongst our invited speakers.
Do come and be part of this important new Occupational Health event.