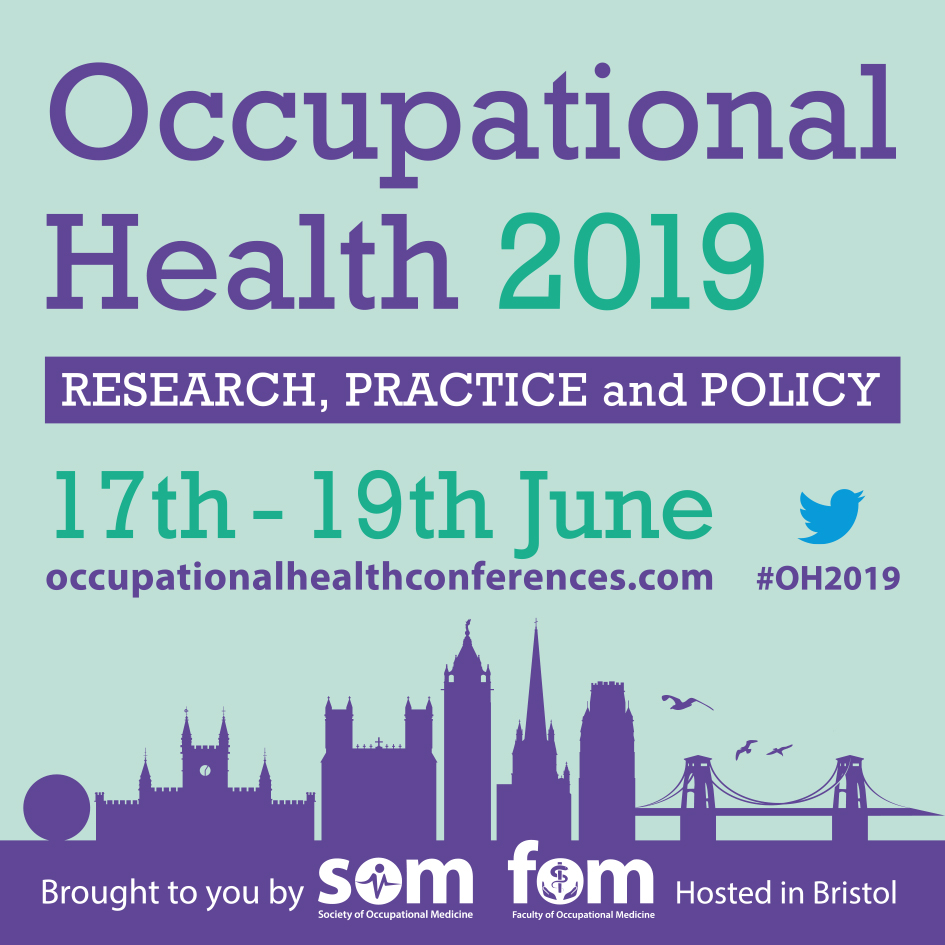 Posted by Ann Caluori | Mon, 11/03/2019 - 16:24
Occupational Health 2019 - SOM/FOM Conference 17th-19th June, Bristol
Registration is now open for the upcoming Occupational Health 2019 conference. The multi-disciplinary OH conference of the year is run jointly by SOM/FOM, held at the Mercure Bristol Grand Hotel.
The conference boasts a line-up of expert speakers, including Paul Farmer, Dr Ira Madan, Professor Neil Greenberg, Surgeon General Martin Bricknell, Professor Karen Walker-Bone, Dr Steve Boorman and Tabitha Jay.
Other sessions cover mental health, MSK issues, travel medicine, vocational rehabilitation, men's health, workplace noise, fitness to drive, pilot health, military OH, the mental health of doctors, the brain health of professional footballers and much more. Full details of the programme, venue and recommended accommodation are available on the OH 2019 website.
Beyond the main programme, delegates can choose from a range of unique workplace visits to SS Great Britain, a Foundry, the Clifton Suspension Bridge and the Police Training centre on the 17th June; a welcome reception; an annual conference gala dinner on the 18th June, and intimate 'meet the expert' sessions.
Why attend?
Huge programme of clinical and practical sessions

Truly multidisciplinary conference for all OH professionals

World-class speakers

Networking and social events in a friendly, welcoming atmosphere
Registration is now open, alongside special rates for nurses, physiotherapists, trainees and students.
We look forward to seeing you in Bristol from 17th-19th June.