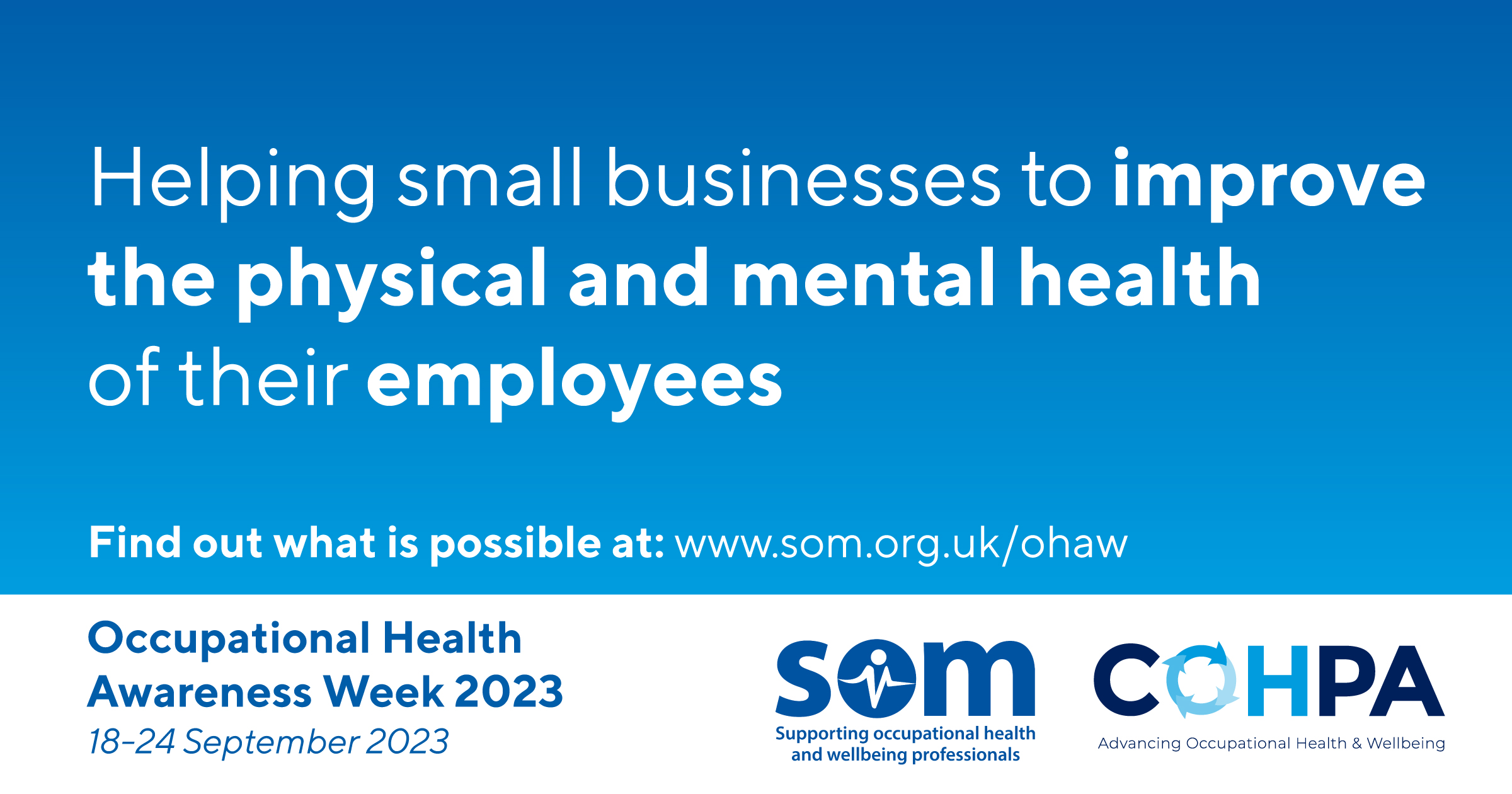 Posted by Ann Caluori | Fri, 22/09/2023 - 12:38
SOM and COHPA thank everyone involved, from the Federation of Small Businesses to the Department of Health and Social Care and Department for Work and Pensions, SOM and COHPA members and Occupational Health Companies who marked the event.
An increased focus on workplace health has never been more vital. With record numbers of individuals across the UK on long-term sick leave from work, and latest figures from the Office for National Statistics showing this figure rising, awareness of OH is crucial. It should remain an immediate and pressing concern for the Government's Autumn Statement. Occupational health is a key part of the solution with only 50 percent of people in employment having access.
This year's week started with a launch of new videos for small businesses on OH - you can watch and/or download here. COHPA published a new Guide to OH for SMEs, available on our SME page.
Events and activities in the week included a SOM Leadership Conference and the Wellbeing at Work Summit.
Activities are continuing with, next week, Monday 25th September an Earl Dotter photography retrospective on photographs of people at work.
SOM will also be releasing a press release on new analysis on ill health in the workplace.
On Wednesday 27th September there is a SOM Careers Fair for Nurses and Doctors.
We'll see you next year for Occupational Health Awareness Week 2024, building on the results of this year.