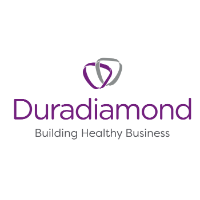 Closing Date
2019-05-31 00:00:00
Location
Central Scotland
Occupational Health Physician - Duradiamond Healthcare
Duradiamond Healthcare are pleased to invite applicants for an Occupational Health Physician role covering the central belt of Scotland.
As a Consultant-led, values-based business delivering high quality OH services, Duradiamond believe in support, care and continuous improvement. They are investing at unprecedented levels in their technology, medical education and administrative support.
You will be a great communicator with colleagues, clients and partners and will work collegiately with their multi-disciplinary team members. You will need to be security cleared to work on client's sites across central Scotland.
The successful candidate will hold DipOCCMed/AFOM/Newly Qualified MFOM. Duradiamond would be happy to support for CESR route to obtain MFOM for suitable candidate.
For more information please click here.
Closing Date: 2019-05-31 00:00:00