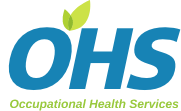 Closing Date
2022-06-01 00:00:00
Location
Gibraltar
Occupational Health Services Gibraltar, Occupational Health Nurse
Salary: £50,000-60,000 based on experience (plus £500/month relocation supplement if applicable)
Hours: 36 hours per week Monday to Friday.
Start: Flexible but between May and June 2022
Annual leave: 25 days per year plus all public holiday
OHS is Gibraltar's first dedicated occupational health service. Their mission is to enhance the productivity of companies, and the health and wellbeing of employees across Gibraltar. They provide services that help identify ill-health early, advise on the prevention of further illness, reduce the burden of sickness absence and contribute towards the early successful return to work of employees. To meet their objectives, they are looking to employ an occupational health nurse with extensive experience in the field and leadership qualities.
The kind of person they are looking for:

- You are a Registered General Nurse (RGN) with an Occupational Health qualification and a minimum of 5 years experience in this field.
- Experienced in delivering Occupational Health services, you'll have an outstanding track record either as a sole practitioner or within an Occupational Health team
- Extensive knowledge of Health & Safety legislation and Occupational Health Law
- Ideally, you have experience in Mental Health support and A&E procedures
- You have a positive "can do" attitude to solving problems in a professional and courteous manner
- A strong team player with great communication skills and an enthusiastic approach; you're well organised and punctual with an eagle eye for detail
- You want to be part of a team that works hard, supports each other and above all has fun along the way
For the full job description, please click here.
To apply, please send your CV and covering letter to Tristan Lark – tristanlark@ohs.gi

Closing Date: 2022-06-01 00:00:00