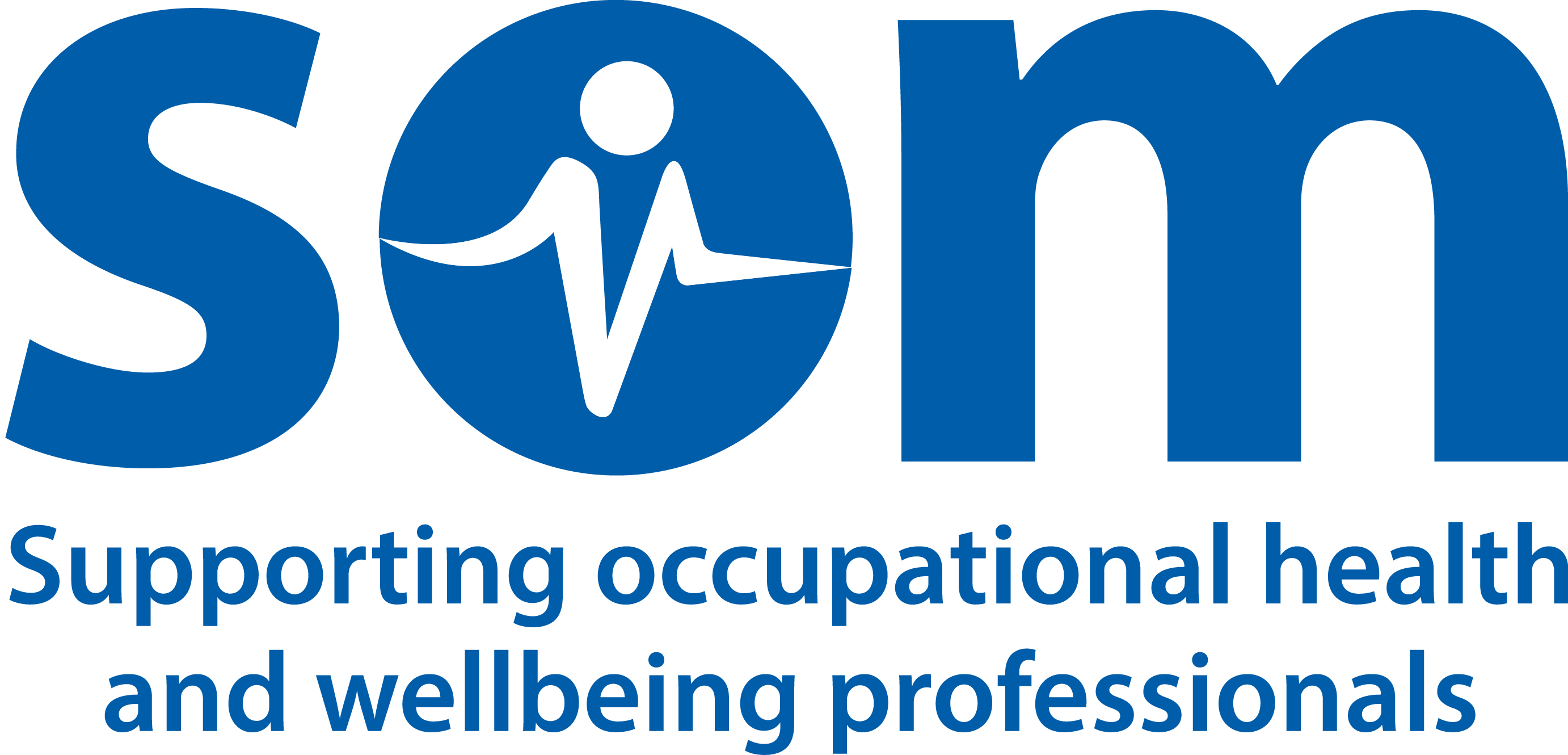 Posted by Ann Caluori | Mon, 14/12/2020 - 12:02
The Society of Occupational Medicine (SOM)
welcomes the key role that Occupational Health (OH) professionals have played and continue to play in supporting the delivery of COVID-19 vaccine. This activity is in addition to their existing activities. Investment is required to support OH in line with SOM's campaign for universal access to OH

supports the Government's position on prioritising the most vulnerable for vaccination, and front-line health and social care staff. OH can contribute to identification of other priorities for essential workers and those employees who may be more vulnerable

notes that Occupational Health professionals are well placed to advise employers and employees of the benefits of COVID-19 vaccines, and so support Government efforts to promote high levels of uptake to control the pandemic, and to use their knowledge of ethics, supported by guidance from the Faculty of Occupational Medicine (FOM), to discuss that any vaccination is voluntary.
SOM Council stated that, as roll out of the vaccine will take many months, it is important that OH professionals continue to emphasise to employers and employees that risk management using the hierarchy of controls and hygiene measures will remain essential during 2021 to keep the likelihood of exposure to COVID-19 as low as possible: "hands, face, space".
SOM Council welcomes the Government announcement regarding prioritisation of community testing for essential workers. Building on the above statement in support of vaccine delivery, the SOM recognises the importance of protecting the most vulnerable in society and the need to vaccinate health and social care workers; however, SOM asks that JCVI considers other essential worker groups for early vaccination. These workers are vital to the functioning of society and ONS data shows that some groups of them have suffered high levels of COVID-19 infection and COVID-19 related death. Early vaccination for selected essential workers would not only provide protection but also give confidence that these duties can be carried out safely and protect essential services. Occupational Health good practice using the hierarchy of controls continue to be important in conjunction with the vaccination programme.
Considering vaccine supply issues, SOM also asks JCVI to explore the practice of taking 6 doses from a bottle being the norm, and the possibility of having insulin type syringes with longer needles to extend the number of doses in each phial to 7.
Updated 12th January 2021