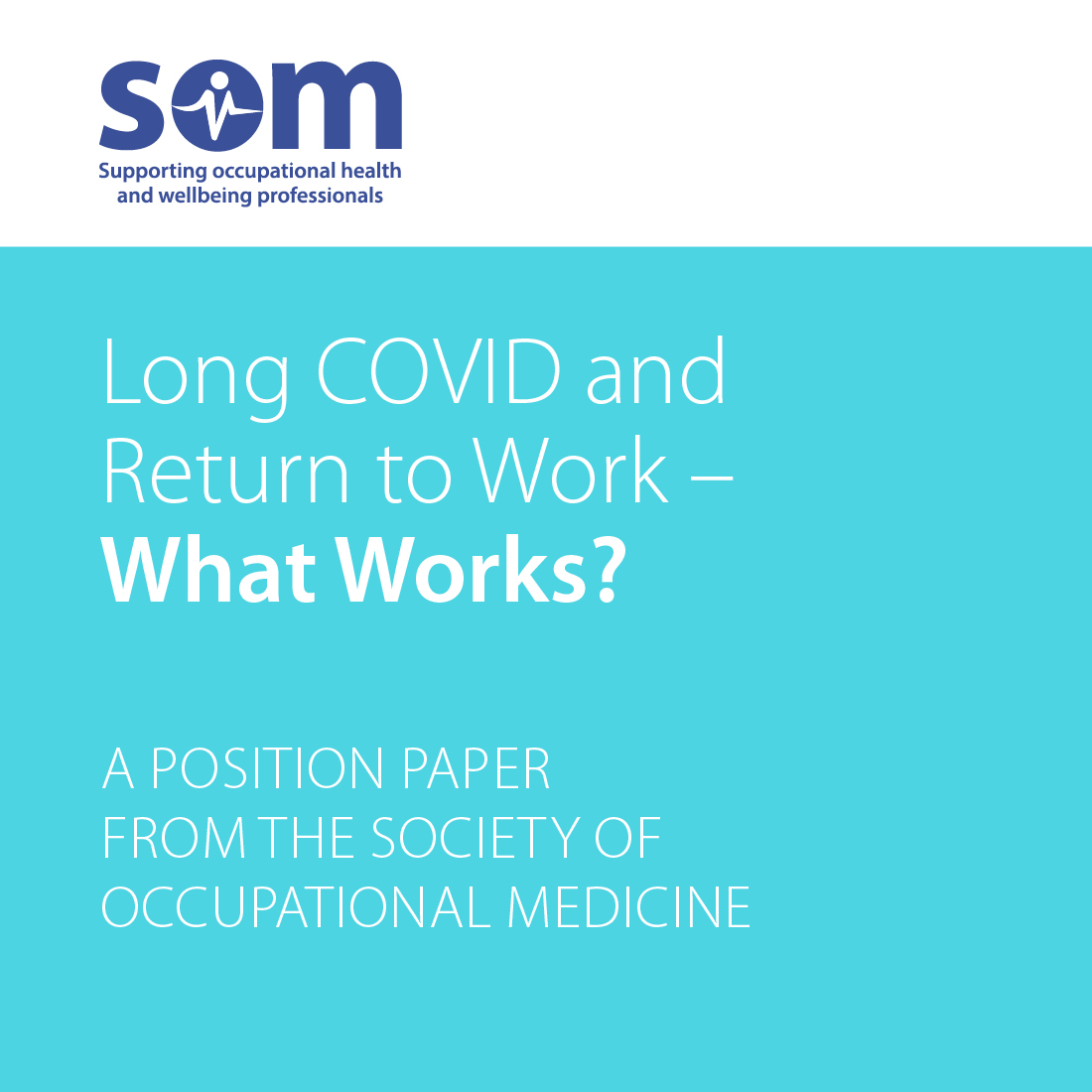 Posted by Ann Caluori | Thu, 04/08/2022 - 09:46
SOM is calling for organisations to take a strategic, planned, approach to managing Long COVID in the workforce. There needs to be early, appropriate intervention, using occupational health input - rather than leave it to individual line managers to decide how to best manage each case.
This SOM guidance assists on identification and management of Long COVID – particularly regarding return to work. It will be of use to occupational health providers, employers, workers, people with Long COVID, HR personnel, managers, medical, allied health professionals and Trades Unions. A multi-disciplinary approach is essential to help retain and support people affected by Long COVID to return to work.
Dr Clare Rayner, retired consultant occupational physician and Long COVID expert, said: "Occupational health professionals can support people with Long COVID with their return to work and advise on improving their daily functioning. Early intervention can make a significant difference to the severity and length of Long COVID. A one-off scan or specialist consultation in the early phase to pinpoint the key issues can mean recovery within weeks rather than months".
There are useful appendices on:
Universal first-line screening assessment in Long COVID

Red flags and specialist referral

Treatment which can help function and recovery

Rehabilitation

Specific Fitness for Work considerations after COVID-19 infection

Examples of workplace adjustments for Long COVID

Prevention of infection: risk management in the workplace

Workplace public health messages
There are also some excellent case studies.
SOM welcomes the new NHS England advice launched end of July 2022 for healthcare professionals in primary care, commissioning guidance for post COVID services, and plan for improving Long COVID services.
There are also some useful research publications on Long COVID and employment here and here.
Download SOM's new guidance 'Long COVID and Return to Work - What Works?' here.