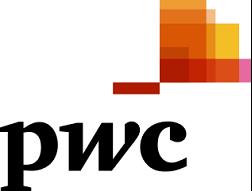 PwC knows that a key driver of staff performance is good health and morale. Without the right support, employees' health may be affected, resulting in increased sickness and absenteeism, and decreased engagement and performance, posing a risk to the quality of their work and thus the company's reputation.
Through proactively addressing wellbeing, PwC is able to pre-emptively tackle potential health risks and help its employees pursue healthy, rewarding work. The firm also monitors the results of its various wellbeing initiatives, regularly consulting with its staff through employee surveys.
Some of the ways PwC promotes wellbeing:
Establishing People Managers across the business, whose role is to provide consistent support and advice to each team member.
Communicating to employees throughout the year with information, resources and events to raise awareness of relevant health issues, such as musculoskeletal risks, stress management, and the need to be active as part of a healthy lifestyle.
PwC are signatories of the Time to Change Pledge, and host events and communicate regularly to raise awareness of mental health issues.
Providing onsite health facilities in many offices, including dental practices and medical providers.
Having a dedicated Health and Wellbeing section on the corporate intranet, providing access to a wide range of support, guidance and information on keeping fit and healthy, plus a specialist internal Occupational Health Team.
Encouraging an active lifestyle by providing facilities such as bike racks, showers and lockers, cycling and walking route information, and discounts on gym memberships.
Ensuring that healthy, nutritious food is available via the restaurants in offices, and ensuring that vending machines include healthy options.
Employees have access to flexible working options, career breaks, and various types of time off to help balance work and home commitments.