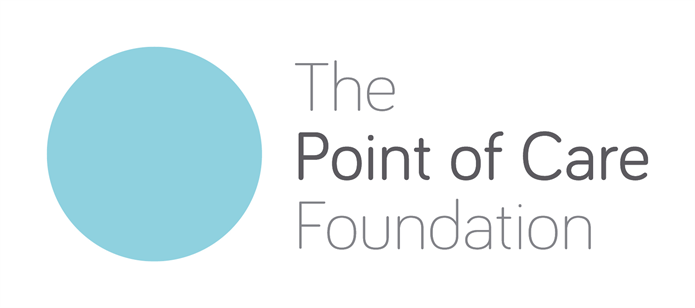 Posted by Ann Caluori | Fri, 22/12/2017 - 15:08
Guest blog from Jocelyn Cornwell, Chief Executive of The Point of Care Foundation
In recent years we have seen more and more stories about the difficulties of working in healthcare. For the majority who work in the NHS, pay restraint has been particularly keenly felt, and for the public it is perhaps the most visible hardship. But a wide range of measures are showing us that in other ways too, life is getting harder for healthcare staff. The numbers reporting experiencing work-related stress, violence at work and pressure to go to work when they feel unwell, are all high within the NHS, and these measures have become worse in recent years.
In this context, it seems reasonable to ask, who cares for the carers? It's a question with particular relevance for occupational health professionals – your remit is to work for healthier workplaces, but it's ironic that in so many ways the healthcare environment is unhealthy for its own workers.
Partly in answer to this question, our work at The Point of Care Foundation aims to support people working in healthcare. Ultimately, our aim is to improve patient care, but we believe the best way to do this is to support staff.
We are perhaps best known for operating Schwartz Rounds – a unique forum for healthcare workers to share experiences and reflect on the emotional impact of their work. Another strand of our work is with clinical teams, improving patient care by helping them see the world through patients' eyes, and we also work with a network of patient experience professionals.
The results can be dramatic. Every day we are sent stories about how the experience of interventions like Schwartz Rounds have changed people's working lives (and, one suspects, other aspects of life besides). Recently researchers for the National Institute for Health Research found that Schwartz Rounds had halved levels of psychological distress in participants.
On 28 March 2018 we are holding a Spring Conference, exploring how health workers and managers can 'make healthcare more human'. We want to appeal to a wide cross-section of people working in health. We hope that occupational health practitioners will be there as they are a vital part of the conversation about healthy workplaces, and have a huge role to play in achieving them.
More information about the event and how to register can be found here.
The Point of Care Foundation would like to offer five SOM members a special discount for their Spring Conference 'making healthcare more human'. To be in with a chance of receiving a £50 discount on your ticket for this event, email Ann Caluori: ann.caluori@som.org.uk. The first five SOM members to email will receive the special discount.