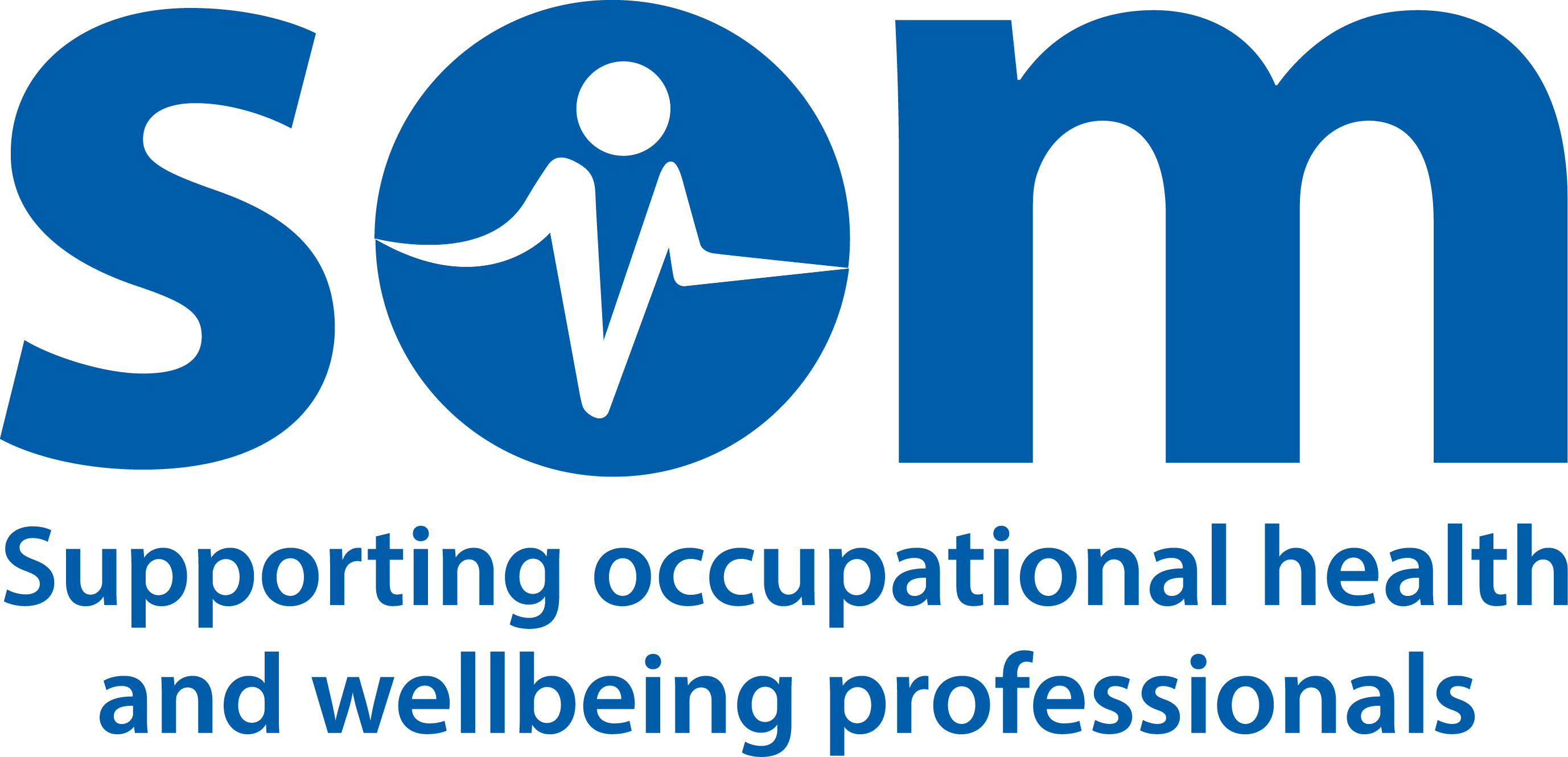 Posted by Ann Caluori | Thu, 10/10/2019 - 09:44
We welcome suicide prevention as the focus of this year's World Mental Health Day. A report published last year by the SOM and The Louise Tebboth Foundation found that the incidence of suicide, especially among women doctors and for GPs and trainees, is comparatively high compared to the general population. The report, What could make a difference to the mental health of UK doctors? A review of the research evidence, also detailed evidence that UK doctors are at greater risk of work-related stress, burnout and depression and anxiety.
The actual suicide rate for doctors has been estimated at between two and five times the general population. Historically, female doctors have been considered at higher risk than the national average for females (up to four times higher), whereas men appear less vulnerable than the general population. GPs, trainee and junior doctors also appear to be particularly vulnerable, experiencing distress and burnout early in their career.
At the time of the report's release, Dr Alex Freeman, Chair of The Louise Tebboth Foundation, said: "This report should be of interest to policy makers, employers, and others who have a responsibility for doctors' mental health. Whilst initiatives to treat and support doctors who are struggling are to be welcomed, what is needed is to develop a healthy working environment. Prevention should be taken seriously, at all stages of a doctor's career. The level of suicide in the profession is of major concern, and support for the bereaved workplace affected by such suicides is lacking. The concerns identified in the report must be taken seriously."
Amandip Sidhu, CEO & Founder of Doctors in Distress, a charity dedicated to reducing the growing prevalence of burnout and suicide amongst doctors in the UK, said of the report and of the focus of this year's World Mental Health Day: "This report makes very interesting reading. Years ago, the very topic of suicide and doctors' mental health was a taboo. That is now starting to change. We here at Doctors in Distress are keen to see the continual change in stigma, development of appropriate behaviours/cultures and promoting the value of positive leadership in tackling these phenomena."
Andrew Reeves, Chair of the British Association for Counselling and Psychotherapy (BACP), said: "Socio-economic forces are the major driver of occupational suicides, with those in manual occupations at greater risk than non-manual or professional groups. More than 1,400 construction workers took their own lives between 2011 and 2015, according to national statistics[1]. In 2016, the figure was put at 450, more than three times the national average for men. In recent months the National Farmers Union (NFU) and several rural charities have spoken of the disproportionate rise in suicide in the farming industry; with more than one farmer a week dying by suicide[2]. Political and economic uncertainty coupled with rural isolation and a lack of services are significant risk factors, alongside the fear of stigma that prevents people from seeking help.
"The British Association for Counselling and Psychotherapy (BACP) recommend that psychological therapies, which may be accessed by those who are suicidal or are bereaved due to suicide, are delivered by BACP members who are trained, qualified and deliver services to the highest professional standards. Work-based counselling interventions can play a critical role in reducing occupational suicide and protecting workers from harm, but employers must take ownership and commit to creating working conditions that are conducive to good physical and mental health."
In the healthcare professions, it is not just doctors' mental health at risk. Research conducted by the RCN (2017) [1] reported that more than 10% of nurses left the NHS over the previous three years, and a national shortage of midwives has also been identified[2]. High workload/pace of work, stress, burnout and poor work-life balance have been highlighted as key reasons for leaving[3]. Statistics published by the Health and Safety Executive (2018[4]) indicates that healthcare professionals report more work-related stress, depression and anxiety than other professional groups. The risk of mental health problems, burnout and suicide ideation appears to be growing among NHS nurses in line with increasing demands and diminishing resources[5]. It has also been noted that other factors associated with stress and mental health problems, such as absenteeism, presenteeism and poor retention, are also on the rise.
Christine Poulter, Occupational Health Nurse and Honorary Strategic Clinical Advisor at SOM said: "Despite being the witness and carers of patients with mental health, many nurses themselves remain silent in their own distress, whilst ironically encouraging others that there is no shame in disclosure. However, it must be remembered that a very fine professional line exists between normalising open conversations about mental health in the care setting to remove all stigma and keeping a safe personal and professional boundary. With nursing in the UK now at crisis point, the SOM is currently working on the project to examine the prevalence, risk factors, implications and interventions surrounding the mental health of nurses and midwives in the UK. The steering group from this project, led by Professor Gail Kinman, will be reporting on the findings in early 2020."
Resources
The Society of Occupational Medicine (SOM) is the UK organisation for all healthcare professionals working in or with an interest in occupational health. The SOM is concerned with the protection of the health of people in the workplace; the prevention of occupational injuries and disease; and related environmental issues. For more information visit www.som.org.uk
The Louise Tebboth Foundation aims to provide financial assistance to projects and services which support the mental well-being of doctors in England and Wales and initiatives assisting the bereaved families of doctors who have died by suicide. Visit www.louisetebboth.org.uk
Doctors in Distress is a charity dedicated to reducing the growing prevalence of burnout and suicide amongst doctors in the UK. See http://doctors-in-distress.org.uk/ to learn more.
The British Association for Counselling and Psychotherapy (BACP) is the leading and largest professional body for counselling and psychotherapy in the UK, with a membership of over 46,000 practitioners, drawn from across the various professional disciplines in the field of counselling and psychotherapy and based in a range of settings. BACP is a member of the National Suicide Prevention Alliance (NSPA). Set up 2013, the Alliance consists of public, private, voluntary and community organisations in England who care about suicide prevention. www.bacp.co.uk
---