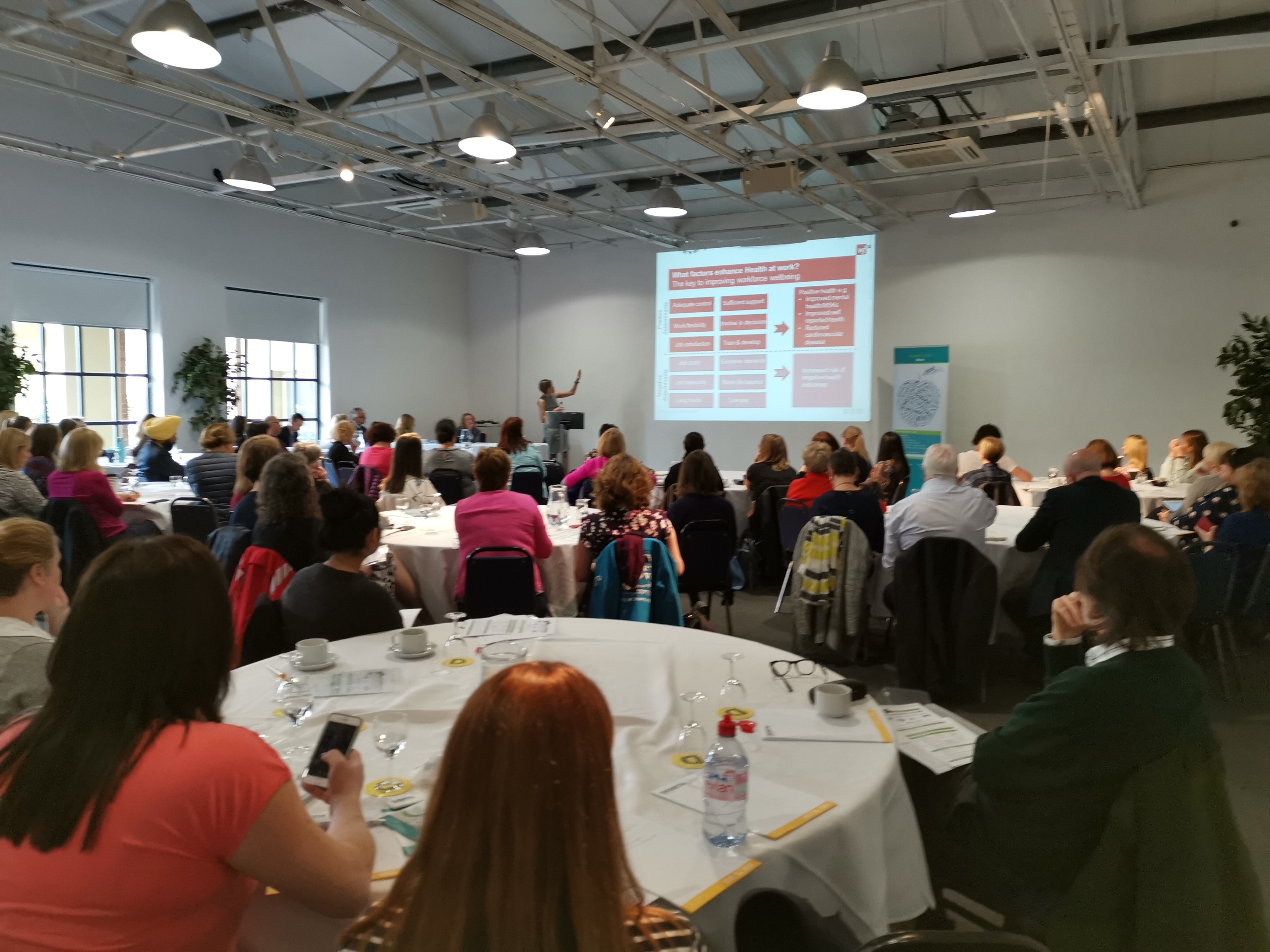 Posted by Ann Caluori | Thu, 13/06/2019 - 15:15
In May, the Society of Occupational Medicine (SOM), Royal College of Occupational Therapists (RCOT) and Vocational Rehabilitation Association (VRA) held a joint symposium in Birmingham entitled 'Good Work for Good Health – what role can you play?'
Speakers included:
Lesley Giles, Director of The Work Foundation

Douglas White, Head of Advocacy at Carnegie UK Trust

Prof Diana Kloss MBE, Barrister

Charles Alberts, Head of Health Management at Aon
Topics included measuring good work and why it matters; the employer's legal duty of reasonable adjustment; the market view of vocational rehabilitation and occupational health, and what does Good Work mean?
There were also a series of workshops throughout the day, that addressed issues such as remote working, fatigue, the role of physiotherapy, sleep, and work modification and adjustment.
The event was well attended and generated positive discussion around the ways in which different disciplines within healthcare can work together to promote and enhance health at work.
Dr Steve Boorman CBE, Director of Employee Health at Empactis: "I was very pleased to have the opportunity to participate in the day and to run a workshop session highlighting the 'Talking Work' resource that the Council for Work and Health had researched and developed for the Work and Health Unit. I was also delighted to see the work recognised, with the principal researcher Devdeep Ahuja, winning VRA's award for best national initiative in the research, education and innovation category later in the afternoon – well deserved in my view!"
Lesley Giles, Director at The Work Foundation: "The time is right to work with employers and to help them to create better working environments supporting good work and good health. In the context of a persistent productivity problem, employers are increasingly aware of the importance of protecting and improving their employees' health and wellbeing. More employers want to put in place 'health and wellbeing strategies' to enhance performance. Events like this have a crucial role to play connecting employers to health professionals to get these interventions right."
The SOM has a vocational rehabilitation Special Interest Group. For more information please click here: https://www.som.org.uk/som-special-interest-groups