The SOM Council
The Council is the representative forum to influence and debate the issues affecting the occupational health and medicine profession. Members are:
SOM Regional Group Chairs
The SOM Education Lead - Professor Kaveh Asanati
The Occupational Medicine Journal Editor - Dr Steve Nimmo
SOM members of the Board - as per below
Chief Executive - Nick Pahl
The SOM Board
The Board is made up of members as authorised by the Constitution, who are trustees of the Charity. Members are:
The President (Chair) - Dr Shriti Pattani
The Immediate Past President - Dr Jayne Moore
The President Elect - Dr Lanre Ogunyemi
The Honorary Secretary - Dr Rae Chang
The Honorary Treasurer - Dr Sheetal Chavda
The Chair of the SOM Council - Dr Victoria Mason
Other Trustees - Professor Neil Greenberg, Shaun Davis and Jonathan Gawthrop
The Board has established a Diversity and Inclusion Task Force, reporting to the Board. Details below.
Policy
SOM is a leading voice on occupational health and wellbeing of people at work in the UK and around the world. SOM develops policy positions on occupational health and wellbeing in the workplace, consulting with members in the process. We also regularly meet and write to ministers and pose parliamentary questions. Governments and other bodies also regularly consult SOM on policy issues relating to occupational health. Examples of policy responses are here:
In 2020, SOM produced a Strategic paper on the 'Scale up of OH' services. In 2019 SOM hosted two summit meetings for OH - one on the workforce and another on the OH team and model of working.
In 2021, SOM welcomed the Health is everyone's business consultation response and as part of the levelling up agenda, SOM is calling for universal access to occupational health. SOM's position as to how this could be achieved is here. There is a recording of a recent summit on Universal Access to Occupational Health here: part 1, part 2, part 3. Slides 1, 2, 3, 4, 5 (the event was covered by Personnel Today here).
A report on the mental health of nurses and midwives was launched in 2020, following a report on the mental health of doctors in 2018. SOM also works with a range of international networks and partners including the International Occupational Medicine Society Collaborative (see www.iomsc.net), ICOH and the World Health Organization. A position paper on remote working will be launched in 2020.
Recent Past Presidents
Dr R Cordell - 2015/6
Dr S Coomber - 2016/7
Dr P Williams - 2017/8
Dr D McLoughlin - 2018/9
Dr W Ponsonby - 2019/20
Prof A Harriss - 2020/21
Dr J Moore - 2021/22
View full list of Past Presidents here.
Diversity and Inclusion Task Force
SOM launched this Task Force, reporting to the Board, in 2020. It is chaired by Dr Sheetal Chavda. Emma Persand is vice chair.
The Task Force has produced an inclusion directory (on the members website) and carried out unconscious bias training for Board members. Discussions have occurred across SOM key groups on this issue. Links have been made with a number of organisations such as the BMA and the King's Fund. Presentations have occurred at a PHE/SOM webinar and a number of national conferences. As an organisation, SOM has carried out a self-assessment to ensure inclusion of our diverse membership in all services and activities.
SOM's Statement of Commitment to Diversity and Inclusion is here.
Minutes of the meetings are as follows:
Featured Image: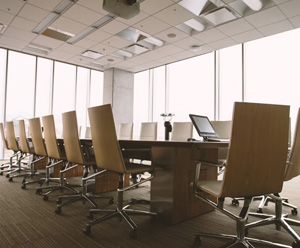 Featured Text:
The governing body of SOM